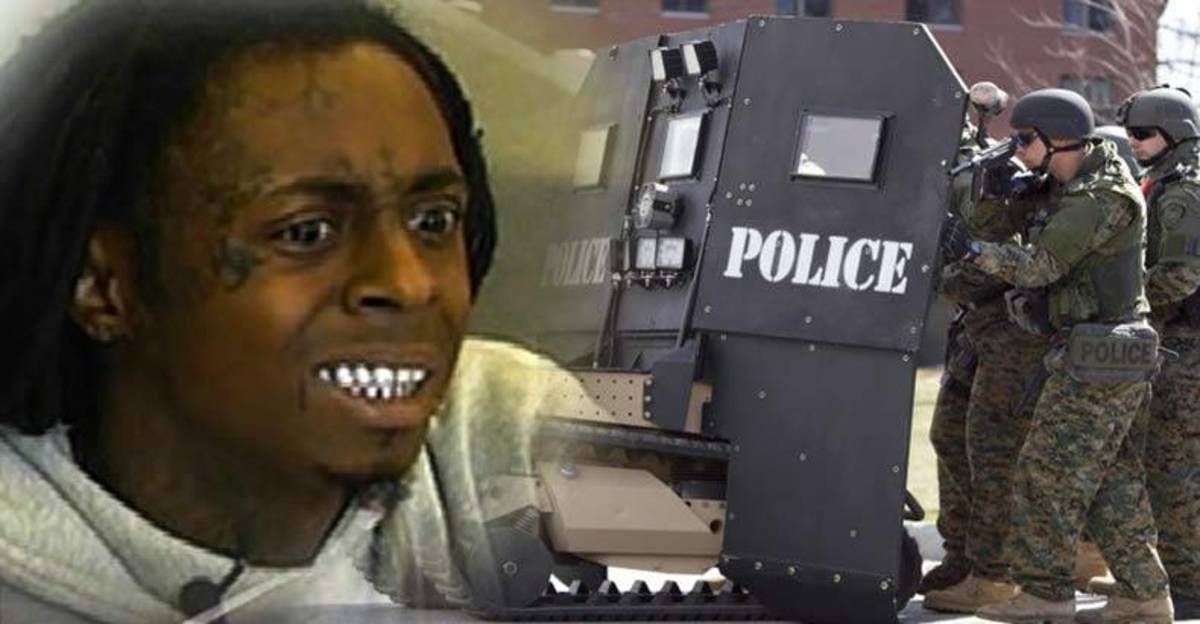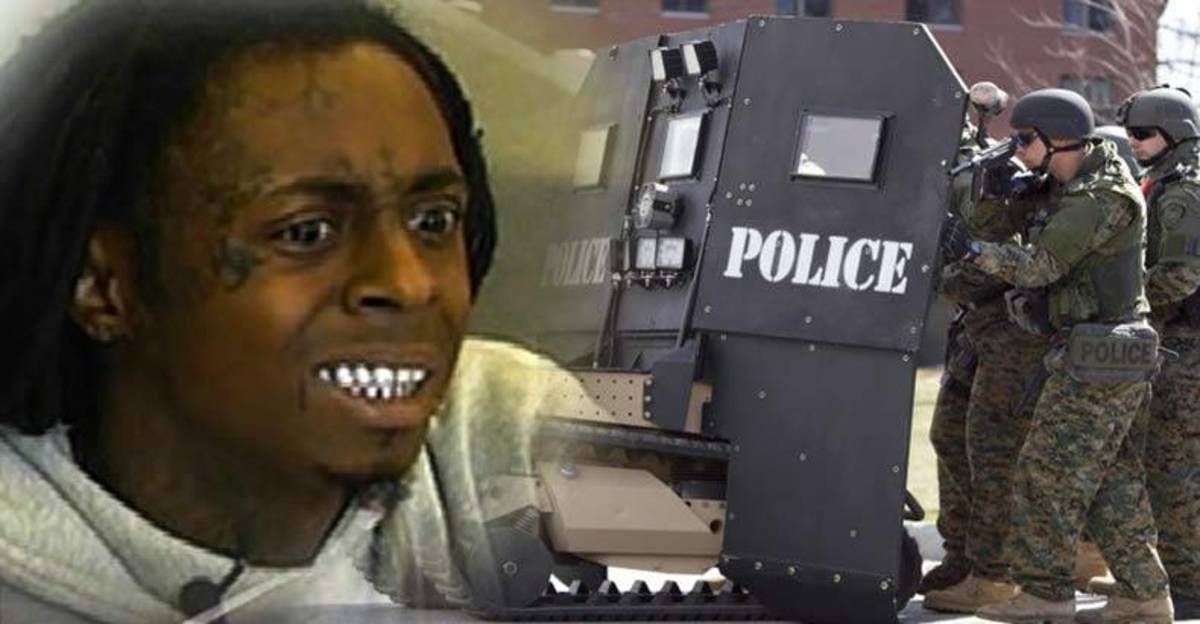 Miami Beach, FL — An apparent hoax ended with a heavily militarized police force descending onto the Miami Beach home of Dwayne Michael Carter, aka Lil Wayne.
The police were summoned after a man called into the Miami Police department, using a non-emergency line. The caller told the woman who answered that he had killed four people and would likely shoot anyone else he saw. He claimed he would "kill anyone and everything."
Lil Wayne was not present during the raid. According to his representative, Lil Wayne was in a recording studio when the incident took place.
Miami Beach police spokesman Ernesto Rodriguez confirmed that the call was a hoax. "We can say for sure it was a hoax," Rodriguez said. "It's not a laughing matter."
When news of the fake shooting surfaced, the Miami Beach police department gave a play by play of the raid using their Twitter account.
PIO will be responding to scene of 94 Lagorce Circle.

— Miami Beach Police (@MiamiBeachPD) March 11, 2015
As the officers arrived on the scene they tweeted that it seemed all clear.
#update breaking down the perimeter . All clear .

— Miami Beach Police (@MiamiBeachPD) March 11, 2015
After it was discovered that this was an obvious hoax, the MBPD tweeted a seemingly disappointed message.
#UPDATE unfortunately this appears to be a "Swatting" call. No victims /no injuries /no subject at 94 LaGorce.

— Miami Beach Police (@MiamiBeachPD) March 11, 2015
Fortunately, it was a fake call and no one was actually shot. MBPD went on to express the seriousness of these hoaxes.
MBPD handles all calls of this nature in a serious manner . In this case it appears to have be a hoax @ #LiLWaynes home . #Swatting

— Miami Beach Police (@MiamiBeachPD) March 11, 2015
Police spoke with house staff members and went through the eight-bedroom, 10-bath, Rodriguez added. Police K-9 dogs were also deployed inside the $9.4 million home.
The calls to the police department were obtained by TMZ.
In recent years, a small amount of hackers and gamers have been anonymously reporting fake hostage situations, shootings, and other violent crimes designed to send military-esque police units, like SWAT teams, to unsuspecting people at their residences.
With SWAT teams and paramilitary gear becoming the norm across America, these calls have predictably chaotic results.
They are essentially using these overzealous, militarized, hair-trigger SWAT teams, itching to go on a raid, as their pawns in a sick game.
The caller clearly sounds like he is inciting a hoax. After they seemingly ignore his first call, he calls back and tells the woman to send the cops. Sure thing buddy, seems legit.
Apparently making a phone call to Lil Wayne or his residence, prior to deploying a militarized SWAT unit, was out of the question. Apparently driving by to see if all was well was also out of the question.
Brute show of force first, maybe ask questions later.
DASH cryptocurrency and The Free Thought Project have formed a partnership that will continue to spread the ideas of peace and freedom while simultaneously teaching people how to operate outside of the establishment systems of control like using cryptocurrency instead of dollars. Winning this battle is as simple as choosing to abstain from the violent corrupt old system and participating in the new and peaceful system that hands the power back to the people. DASH is this system.
DASH digital cash takes the control the banking elite has over money and gives it back to the people. It is the ultimate weapon in the battle against the money changers and information controllers.
If you'd like to start your own DASH wallet and be a part of this change and battle for peace and freedom, you can start right here. DASH is already accepted by vendors all across the world so you can begin using it immediately.