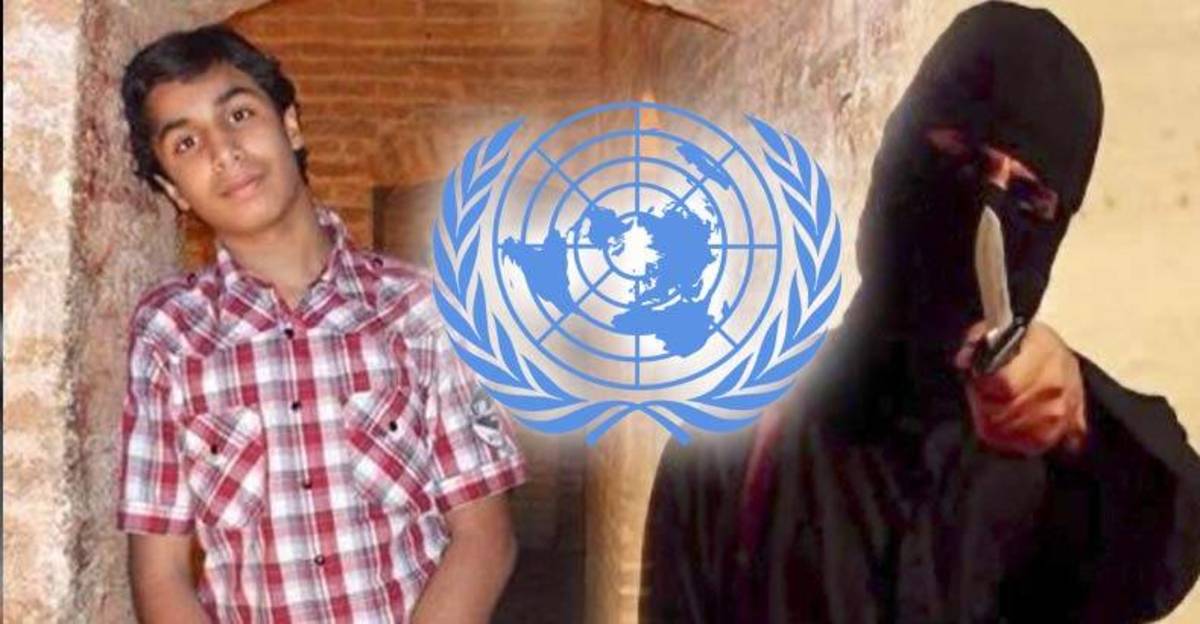 In spite of severe criticism from politicians, activists, and human rights organizations, it was announced last week that renowned human rights violator, Saudi Arabia, would head the UN's Human Rights Council.
The announcement brought an outcry from human rights activists and international organizations, as Saudi Arabia is set to behead and crucify Ali Mohammad Baqir al-Nimr, a member of the countries Shia minority, who was arrested as a minor.
Nimr was only 17 when arrested by Saudi security forces. He faces charges of taking part in anti-government protests, breaking alliance with the king, sedition, rioting, and attacking security patrols during protests in the Kingdom in the wake of numerous uprisings across the Mid-East, often referred to as the "Arab Spring."
He was subsequently convicted after signing a confession, which al-Nimr says was coerced through torture, a reportedly common occurrence in Saudi Arabia.
The UN Convention on the Rights of the Child, which Saudi Arabia is a signatory to, forbids states from enacting capital punishment against people under the age of 18 at the time of arrest.
UN human rights experts have weighed in on the case of al-Nimr, claiming that he was tortured and was not given a fair trial by the Saudi Arabian government.
"Any judgment imposing the death penalty upon persons who were children at the time of the offense, and their execution, are incompatible with Saudi Arabia's international obligations," the UN group said in a statement released on Tuesday.
It is blatantly hypocritical to have a state that has "arguably the worst record in the world" in regards to human rights being chosen to lead an extremely powerful group of five countries. It also appears to be corruption in action. According to the Guardian, 
Britain conducted secret vote-trading deals with Saudi Arabia to ensure both states were elected to the UN human rights council (UNHRC), according to leaked diplomatic cables.

The elevation of the Saudi kingdom to one of the UN's most influential bodies in 2013 prompted fresh international criticism of its human rights record.
The group is often referred to as the Consultative Group, which has a mandate to select applicants for more than 77 positions in regards to country-specific and thematic international human rights missions.
The UN Watch organization, a self-proclaimed UN watchdog, has called the ascension of Saudi Arabia to a leadership role in the UN Human Rights Council "scandalous," adding "Petro-dollars and politics have trumped human rights," in a statement to the Jerusalem Post.
"UN often describes these experts (on the Consultative Group) as the 'crown jewels' of its Human Rights Council…yet the world body only undermines their legitimacy by picking a fundamentalist theocracy that oppresses women and minorities to preside over the experts' appointment," Hillel Neuer, executive director of UN Watch said.
In another extreme blow to any remaining international credibility within UN human rights, U.S. State Department Deputy Spokesman Mark Toner expressed support for the decision when asked about the U.S. position on the appointment.
"Again, I don't have any comment, don't have any reaction to it," Toner said. "I mean, frankly, it's – we would welcome it. We're close allies," Toner told Associated Press reporter Matt Lee.
Award-winning author Glenn Greenwald hit the nail on the head regarding U.S. policy when he wrote,
"The US loves human-rights-abusing regimes and always has, provided they 'cooperate.' The only time the US government pretends to care in the slightest about human rights abuses is when they're carried out by 'countries that don't cooperate.'"
According to Amnesty International, 102 individuals were executed by the Saudi government within the first six months of 2015, most of those by beheading; this is far more beheadings than ISIS has committed over the same time period
The move by the UN to appoint one of the most heinous rights abusers in the world to head of the UN Human Rights Council, in concert with U.S. defense of the appointment, shows concretely that money and politics trump any actual concern for global human rights.
---
Jay Syrmopoulos is an investigative journalist, free thinker, researcher, and ardent opponent of authoritarianism. He is currently a graduate student at University of Denver pursuing a masters in Global Affairs. Jay's work has been published on Ben Swann's Truth in Media, Truth-Out, AlterNet, InfoWars, MintPressNews and many other sites. You can follow him on Twitter @sirmetropolis, on Facebook at Sir Metropolis and now on tsu
Sponsored Content:
Or, if you would like to help us by subscribing to our sponsor, Legalshield — and have an attorney in your pocket 24 hours a day for just $24.99 a month — you
can click here for details.