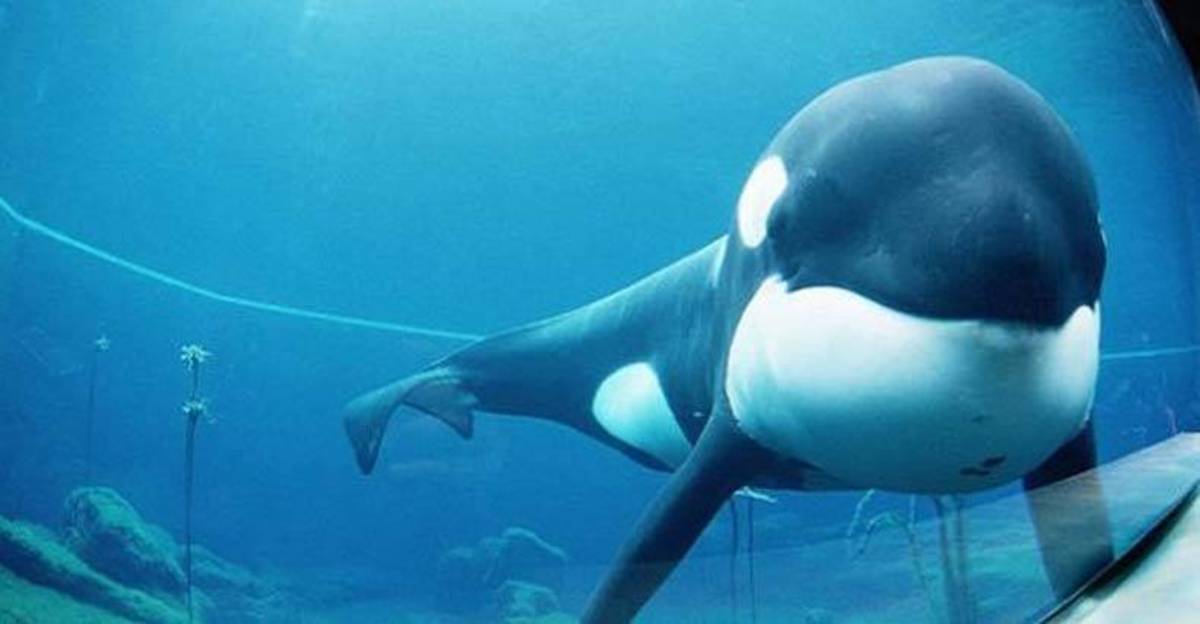 San Diego, CA – SeaWorld has finally responded to public pressure, announcing that they will shut down their killer whale exhibition at their San Diego theme park. The embattled company made the announcement, amidst efforts at both the state and federal level, to end captive breeding of orcas.
Earlier this year, the California Coastal Commission banned captive whale breeding and set unprecedented limitations on how the company can hold and transport the animals, as a condition for moving forward with their $100-million tank expansion project, called Project Blue World.
The announcement by SeaWorld was posted online in advance of a webcast in which SeaWorld Entertainment CEO Joel Manby and other senior executives unveiled their vision for the company and its collection of 11 parks, according to The San Diego Union-Tribune.
In its online presentation, SeaWorld indicated a re-allocation of the $100-million dollars that were designated for the tank expansion project. Manby said that the tank enlargement program was currently on hold.
According to a report by The San Diego Union-Tribune:
In its place would be a new orca experience debuting in 2017, described as "informative" and designed to take place in a more natural setting that would carry a "conservation message inspiring people to act."
Although SeaWorld had vowed to fight the recent California Coastal Commission ruling, the latest moves indicated a strategic re-positioning of the company meant to stem the financial bleeding inflicted after the release of the critically acclaimed documentary "Blackfish."
In figures released earlier this year, it was shown that SeaWorld's income dropped from $37.4 million in 2014 to $5.8 million in 2015, and attendance dropped by more than 100,000 tickets.
The announcement also comes just days after a Rep. Adam Schiff, D-Burbank, said he plans to introduce federal legislation that would ban the breeding of captive orcas and their capture from the wild, effectively forcing SeaWorld's hand.
"We know, with the regulatory environment out there with orcas and what's happened in California with the reputation, we'd be foolish if we didn't look at options," Manby said. "…We're not comfortable putting $100 million into a market when there are regulatory questions. Until that whole issue settles, then we'll make a decision at that time."
The many critics of the company see the move as a step in the right direction, but remain vigilant.
"Today's acknowledgement by SeaWorld does not end our push to halt inhumane orca captivity and breeding practices, but it's a step in the right direction," said Assemblywoman Lorena Gonzalez, D-San Diego. "More importantly, SeaWorld's announcement contradicts their earlier statements that the company could not be profitable unless orcas were forced to participate in these circus-like shows…Clearly, SeaWorld can move away from being a giant circus that harms animal life and still have a viable business model."
Although SeaWorld attempts to portray their company as something of a veterinary clinic, animal rights activists reject these claims outright contending that the animals are regularly abused and treated in an inhuman manner.
---
Jay Syrmopoulos is an investigative journalist, free thinker, researcher, and ardent opponent of authoritarianism. He is currently a graduate student at University of Denver pursuing a masters in Global Affairs. Jay's work has been published on Ben Swann's Truth in Media, Truth-Out, AlterNet, InfoWars, MintPressNews and many other sites. You can follow him on Twitter @sirmetropolis, on Facebook at Sir Metropolis and now on tsu.