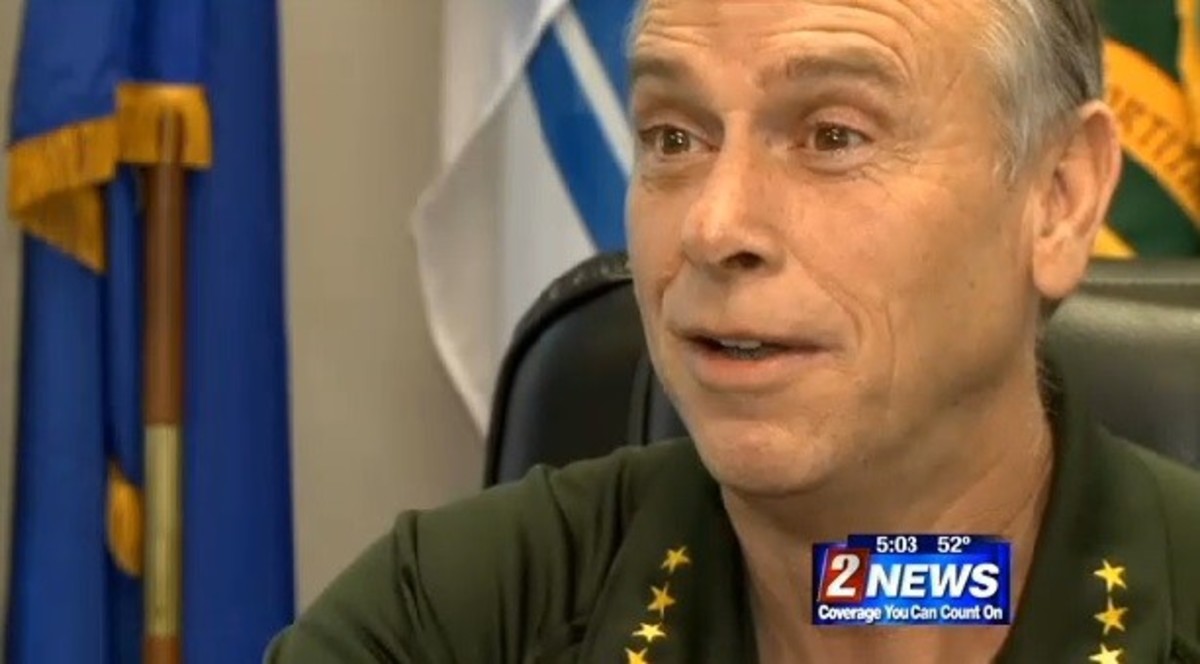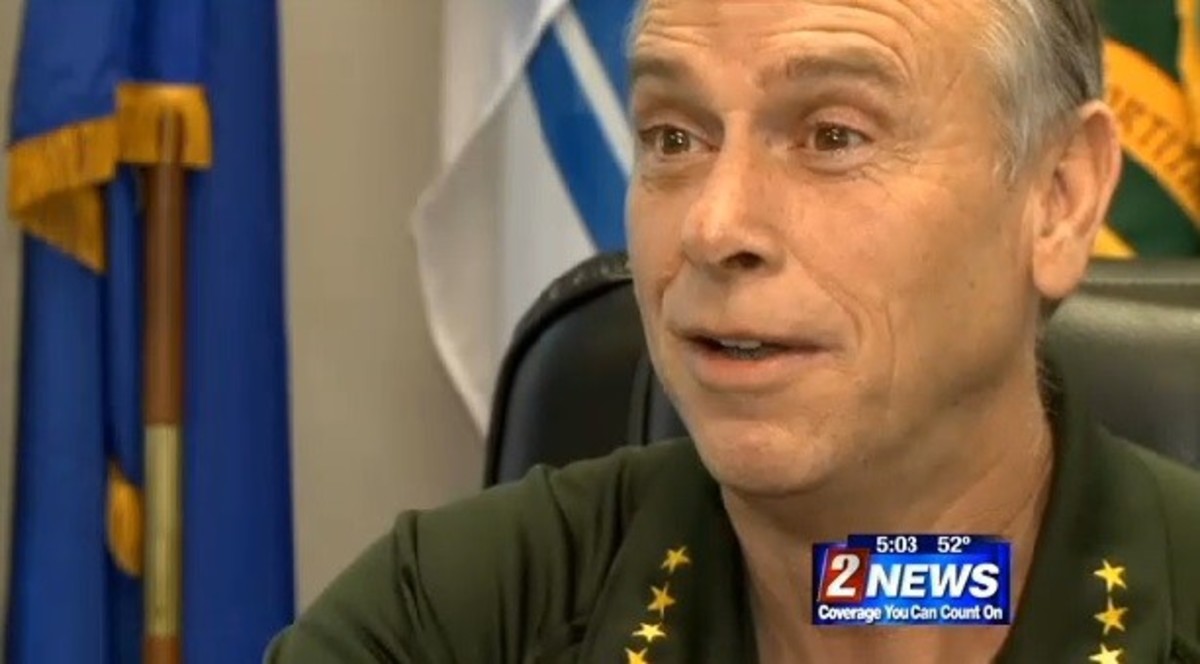 Carson City, Nevada -Sheriff Kenneth Furlong of Carson City recently appeared on the local news to speak about the violent crime that marijuana is responsible for creating.
"Second to domestic violence, marijuana is at the top of our list of violent acts, here in Carson City," Furlong said.
"One pulls out a gun, shoots the other right straight through the heart. Marijuana found at the residence," he added.
It was an open and shut case apparently, marijuana was found at the residence of a murder, therefore marijuana must be responsible for the murder, very solid logic sheriff.
"A meth user, we call them tweekers, they just spin in circles. They don't get anything done. He may threaten you, but he just can't get out of that circle of the effect of the drugs. Same with the heroin. But the marijuana user is a clear-headed person," Furlong explained.
The sheriff said that the culture of marijuana causes people to do violent things.
"We have had several that are either directly or indirectly related to marijuana. It's not the drug that we're talking about. It's the culture that surrounds it. It's a cherished culture, and to violate that can produce some very dramatic effects, such as we've seen here," Furlong said.
Despite listing off some completely irrelevant anecdotes about violent crime, Furlong failed to provide any actual evidence for the claims that he was making.
As many individual states to push to legalize marijuana locally, there are also a number of efforts to end prohibition on a federal level as well. Just recently, 2 different bills were introduced which would federally legalize marijuana.
---
John Vibes is an author, researcher and investigative journalist who takes a special interest in the counter culture and the drug war. In addition to his writing and activist work he is also the owner of a successful music promotion company. In 2013, he became one of the organizers of the Free Your Mind Conference, which features top caliber speakers and whistle-blowers from all over the world. You can contact him and stay connected to his work at his Facebook page. You can find his 65 chapter Book entitled "Alchemy of the Timeless Renaissance" at bookpatch.com.
DASH cryptocurrency and The Free Thought Project have formed a partnership that will continue to spread the ideas of peace and freedom while simultaneously teaching people how to operate outside of the establishment systems of control like using cryptocurrency instead of dollars. Winning this battle is as simple as choosing to abstain from the violent corrupt old system and participating in the new and peaceful system that hands the power back to the people. DASH is this system.
DASH digital cash takes the control the banking elite has over money and gives it back to the people. It is the ultimate weapon in the battle against the money changers and information controllers.
If you'd like to start your own DASH wallet and be a part of this change and battle for peace and freedom, you can start right here. DASH is already accepted by vendors all across the world so you can begin using it immediately.