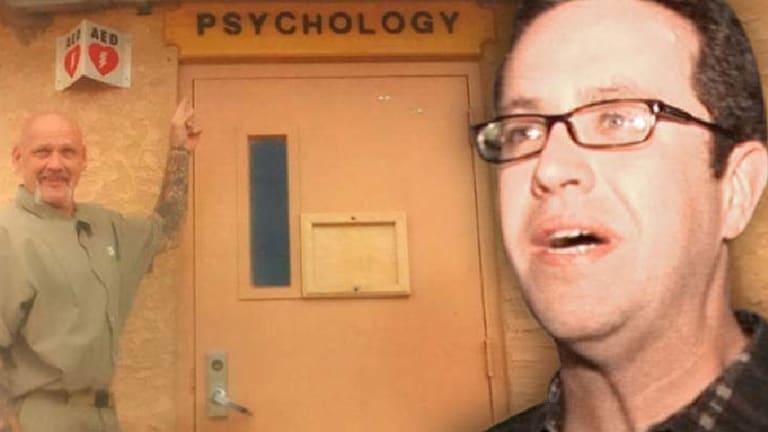 Jared Fogle Treated As a Pedophile 'God' in Jail, So This Inmate Did Something About It
After watching Jared Fogle receive special treatment and get treated like a pedophile 'god', this inmate took justice into his own hands.
A man who gave Jared Fogle, what some would call a well-deserved beating, is speaking out. Fogle, Subway Restaurant's former spokesman, and convicted pedophile is serving a 15-year sentence for possession of child pornography and traveling to engage in illicit sexual conduct with a minor. Steve Nigg presumably beat up Fogle because he said Fogle was getting rock star treatment and that other pedophiles were looking up to him as a hero and a god.
Fogle wasted no time in learning how to protect himself since being sent to prison last year. He quickly secured some strongmen to serve as his bodyguards while on the inside. And then he began to relish in the attention other pedophiles were giving him, according to Nigg. "Jared is their hero...You would not believe how arrogant Jared was. He hired bodyguards and the other child molesters looked at him as if he was a god," the senior citizen wrote.
But Nigg made sure Fogle would lose his untouchable status when he attacked the millionaire pedophile, beating him so badly he bloodied his nose, swole up his face, and left some scratches on his neck.
Nigg, who is in prison for gun offenses and is not scheduled to be released until 2024, pushed "Fogle to the ground" and struck him "multiple times in the face with a closed fist," according to the report, as covered by Heavy. Nigg's only injuries were a small cut on his hand and abrasion on his knee from the concrete, the report states.
After the attack, Nigg told his family he wanted everyone to know "he did it for the victims and their families," Nigg's nephew, Jimmy Nigg, told Heavy.com.
Nigg, according to his nephew, was a good man and did not deserve to be in jail. "My uncle spent 15 years in prison doing hard time for his robbery when he was a young man. He spent 20 years living in Wisconsin before he was arrested and convicted of selling the hunting rifles he inherited from my late grandfather's estate," Jimmy Nigg told Heavy.com. "Steve Nigg (was) the executor of the estate and his role was to sell the land and property of the estate and divide it among the family."
As a result of the attack, Nigg said he lost some privileges. He said he, "lost good times (time off his sentence for good behavior) and spent many months in the hole (solitary confinement), plus the loss of commissary (snacks) and email." But it was a calculated risk on his part.
Nigg says he has no regrets about the beating and welcomes his loss of privileges.
In a related story, Fogle sent a letter to a former lover describing his life in prison. He didn't mention the attack but did imply he's not yet accepting responsibility for his actions. According to Fogle, his charitable foundation's manager Russell Taylor is to blame for his imprisonment. Taylor is serving a 27-year-sentence for producing and distributing child pornography.
I made a couple of mistakes but nothing like the media reports have said," part of the letter reads. "They are making me into some sort of monster which is absolutely not true.

I'm currently appealing my prison sentence and am hoping for the best with it," the letter says. "Bottom line, my director of my foundation and friend did some bad stuff and tried to throw me under the bus with him.
According to one therapist's interpretations, the letter indicates Fogle's state of mind. She reportedly told the press, "He hasn't figured out what he needs to do to get healthy. From that letter, he's minimizing, and sex addicts or people that have sexual compulsivity tend to minimize, justify, and defend themselves, and that's what I see in the letter. He's obviously a man who hasn't had enough recovery yet to be 100 percent responsible for his behavior."
Hopefully, Nigg's attitude adjustment can help Fogle get it through his thick skull that having sex with children isn't something society accepts — although many pedophiles get away with proverbial slaps on the wrist.
"In his words they were sending child molesters there for a program that did not work and let the molesters off with out serving hard time," Jimmy Nigg said in an email to Heavy. "He wanted the public to know that these molesters were being sent to their backyard, just feet from schools and homes."
Hopefully, prosecutors will be able to identify, gather evidence, and charge Fogle with having sex with minors, a charge with which he has yet to be prosecuted but about which he has admitted involvement.