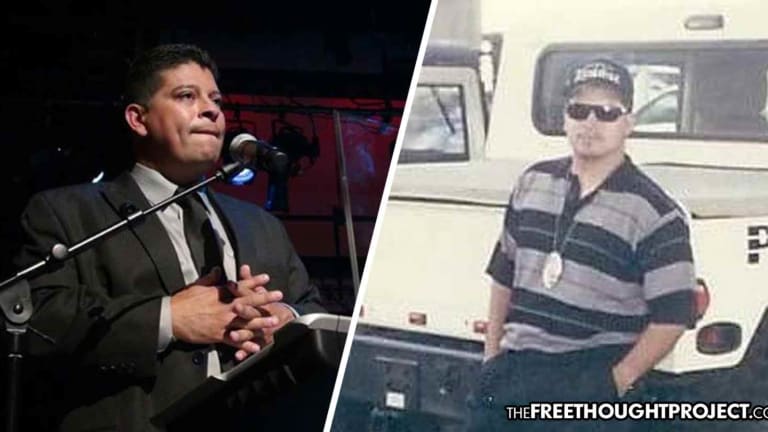 Podcast — Guest: Alex M. Salazar — How a Drug Warrior LAPD Cop Became an Activist
TFTP sits down with Alex M Salazar, a former LAPD cop in the notorious Rampart Division on which the movie Training Day was based to discuss all things police accountability.
On this episode of the Free Thought Project podcast, Jason Bassler, Matt Agorist, and Johnny Liberty welcome former drug warrior cop—turned police accountability activist, Alex M Salazar. Alex is a former Los Angeles narcotics officer who worked the infamous Rampart Division featured in the movie Training Day with Denzel Washington.
Alex has become an advocate for exposing the insular culture of the code of silence in law enforcement. He is a civil rights investigator that travels around the country speaking about PTSD and it's effect on police officers. He is the author of the soon to be released book "CHASING MONSTER'S"
This is one of our most eye-opening podcasts to date as intricacies within corrupt and violent policing are explained by someone who used to be inside the corruption in violence.
Please visit us on iTunes and leave a good review to help push this information to the masses. You can do that at this link.
Or, you can listen to our podcast on Spotify as well. Here is the link to our channel on Spotify.
If you are not on our email list, please sign up here.
If you'd like to subscribe to our site to aid in the battle against the censors and receive special perks along the way, you can do so at this link. 
We are also working with the folks from minds.com and have created a platform on their uncensored network as well. You can follow us at this link. 
We have police the police on minds.com as well.
And Instagram too.