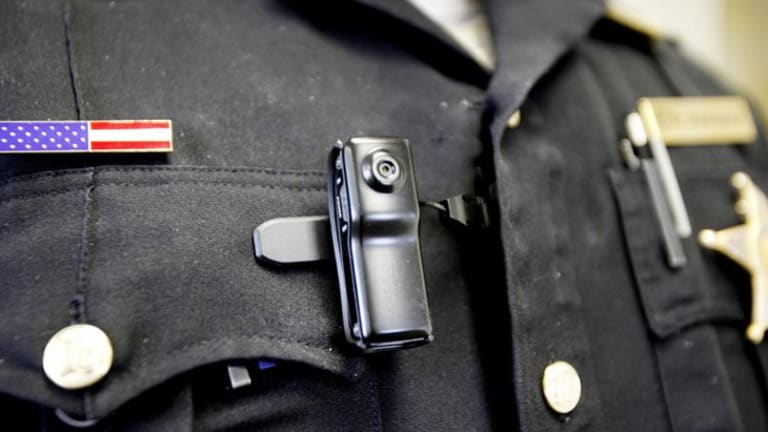 Taser CEO Pioneered Police Body Cams Because He Got Fed Up With Police Brutality

Scottsdale, Arizona - In a recent interview with Forbes, Rick Smith, CEO of Taser International said that hearing about police brutality became "tiring" after a while, so he has actually started producing body cameras designed specifically for police.
This is actually nothing new for Taser International, who began selling specialized video cameras back in 2006. Their first cameras were equipped to the officers' weapons, but the company soon learned that more valuable footage if the cameras were placed on the officers.
"Cameras are game changers, It's a non-lethal weapon. The average rational person, when you tell them you're filming them, will act more rationally," Smith said.
Smith believes that soon all police will have body cameras.
"The policy when you become an officer will be you get a gun, a Taser, a badge and a camera," he said.
After the murder of Michael Brown in Ferguson, Missouri, Tesla saw a 10% sales increase for their police body cameras.
Taser International has also been working to develop ways that prevent police from turning off their cameras.
Cameras that can be turned on and off or that are not uploaded to a cloud system are left wide open for abuse.
Just last week we reported on the case of officer Wank, who lied and said he could turn his camera on and off, ,despite turning his camera on and off several times while be filmed.
John Vibes is an author, researcher and investigative journalist who takes a special interest in the counter culture and the drug war. In addition to his writing and activist work he is also the owner of a successful music promotion company. In 2013, he became one of the organizers of the Free Your Mind Conference, which features top caliber speakers and whistle-blowers from all over the world. You can contact him and stay connected to his work at his Facebook page. You can find his 65 chapter Book entitled "Alchemy of the Timeless Renaissance" at bookpatch.com.