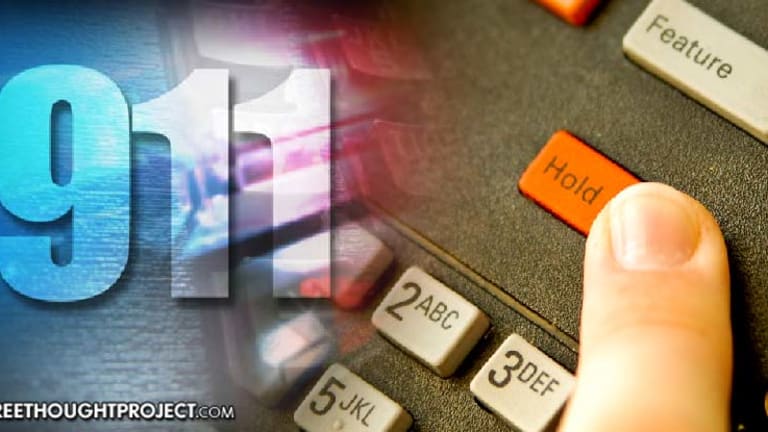 6-Month-Old Baby & Elderly Man Die as 911 Calls Put On Hold or Dropped
Dallas' 911 system suffering catastrophic failures which have reportedly led to the deaths of two individuals and authorities are passing the buck.
The Dallas Police Department has a crisis on its hands. Hundreds of alleged T-Mobile ghost calls to 911 have flooded the police dispatch center, creating havoc, and has already led to at least two deaths, while callers were attempting to get help in their moment of crisis. Worst of all, the problem has been ongoing, having started in October of 2016. The crisis demonstrates not only police, fire and medic cannot save you, they cannot even get to you when you need help and their system goes down.
All Dallas Mayor Mike Rawlings seemingly can do is apologize, and he's doing a lot of that lately. He expressed his condolences to the wife of David Taffet, who's spouse received no medical attention after calling 911. According to the AP it, "took 20 minutes to get through to 911 after his husband stopped breathing last week. At one point, Taffet was disconnected. He was placed on hold when he called back. Paramedics promptly arrived after he finally got through, but his husband later died at a hospital."
He explained the panic-filled moments leading up to his husband's death. "I was just doing chest compressions on my husband and the call just dropped. I had to call back." He turned to the mayor and asked, "How many others died?" The demand for answers is eerily reminiscent of the water purity crisis Flint, MI suffered when government officials chose to penny pinch with their water supply, instead of improving upon their already successful system.
Another death attributed to the 911 failures in Dallas was reported by CNN. "Police are now investigating whether the issue led to the death of Brandon Alex on Saturday. His babysitter said that she dialed 911 multiple times without getting an answer. The 911 operators returned each of the babysitter's calls but could not reach her, city officials said," CNN writes. 
Dallas City Manager T.C. Broadnax said at one point last week there were 360 calls on hold within the 911 system. While both Roadnax and Rawlings apologized often, they had very little else to say, apparently. They're miffed at the crisis taking place in their town, but for the moment, they're only blaming T-mobile.
The wireless telephone company's executive Vice President David R. Carey, was even present at a press conference with the two city leaders. Rawlings said, "As you can well imagine this situation is very frustrating...This is the No. 1 priority we're facing right now as a city." But T-mobile isn't willing to accept full responsibility. Neville Ray, T-Mobile's chief technology officer said the company isn't seeing any similar disruption anywhere else in the country, just in Dallas. He added the problem might lie in Dallas' own 911 system which is decades old and relies on, "wireline technologies established decades ago."
Dallas-based AT&T reported they, too, had experienced 911 call problems starting on March 8th, which, ironically, was the same day most major news organizations reported the story that Wikileaks had published its Vault 7, a treasure trove of CIA documents, leaked for the world to see.
As The Free Thought Project has reported, there are frequent problems with 911, its operators, and its responders. One man was arrested for swearing while on a call with 911. Georgia law prohibits the use of profanity on 911 calls where police are subjected to intimidation. On another related story we told you about, a 9-year-old boy was later found murdered by his mother after he had attempted to get help from police, who simply ignored his phone call.
For the moment, the Russians aren't being blamed by anyone in Dallas, but it's anyone's guess as to what's going on with their 911 system. In the meanwhile, Dallas residents would do well to take matters into their own hands by protecting themselves and making sure each family member has a backup plan which doesn't involve dialing 911.