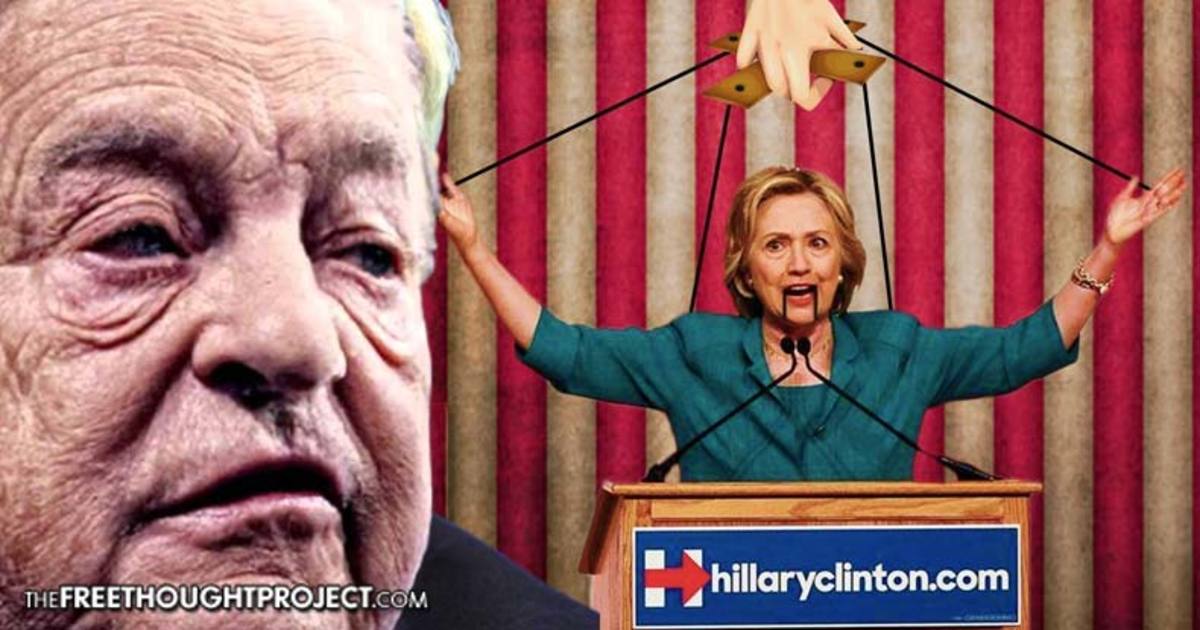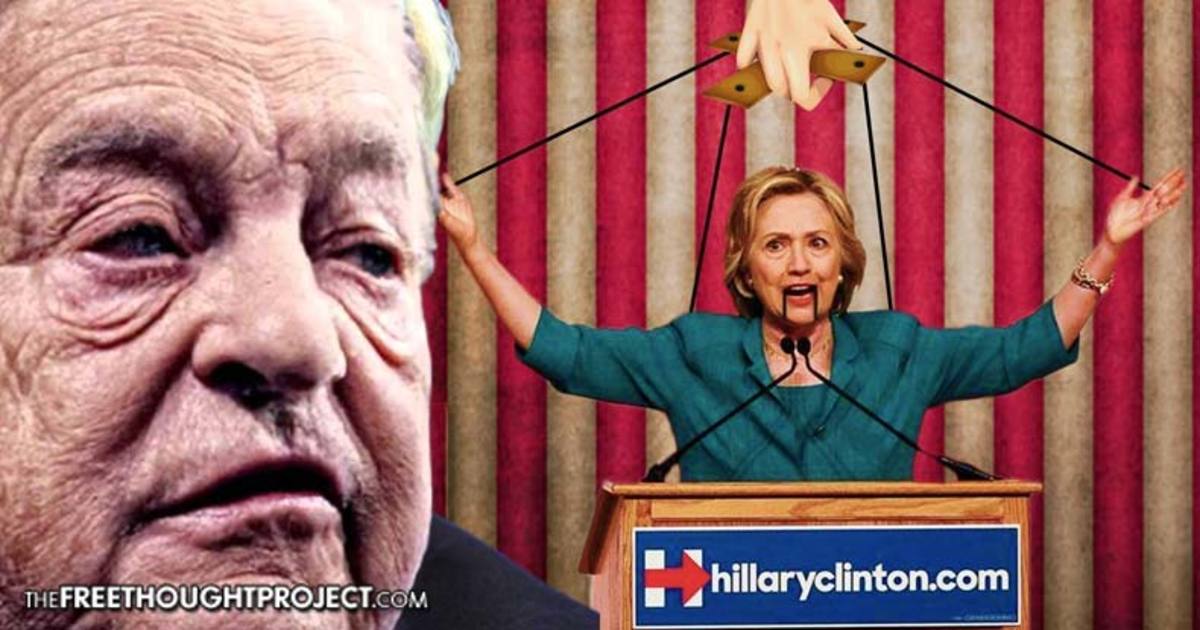 In yet another explosive revelation thanks to Wikileaks' release of Hillary Clinton campaign chair John Podesta's emails, a discussion among Clinton's top aides shows their desire to accede to billionaire globalist George Soros politically — just to make him happy.
Greg Speed, president of the Soros-funded organization America Votes, wrote an email to aide Huma Abedin to extend an invitation "for Secretary Clinton to join us at an evening reception at the home of George Soros in December. We would be thrilled to have her serve as honored guest and speaker at this gathering of our top supporters honoring America Votes' work over the past 10 years and looking forward to the next decade."
Abedin, seemingly unsure about the invitation, forwards the email message to Clinton campaign strategist and manager Robby Mook, asking,
"She is having dinner with George Soros tonight. Do you know much about America Votes? As Greg Speed explained to me, they are the coordinated campaign for various outside groups. Soros is a big supporter of the group and hes [sic] going to ask her tonight if she will come to a fundraiser for them at his house in December. Thoughts?"
Mook tellingly replies:
"I would only do this for political reasons (ie to make Soros happy) It's very unclear to me how much AV will matter next cycle. And I haven't seen then adding any value this cycle. I also worry a little it will cause donor confusion vis a vis Priorities."
America Votes, which works "with over 400 state and national partner organizations to advance progressive policies, win elections, and protect every American's right to vote," and has received millions from Soros, describes itself as "the common link between many of the largest and most influential issue and membership organizations in the country. Our work has brought together a wide range of causes and built a unified coalition that has transformed how the progressive community works. Together, we have engaged communities across the country to take action on critical issues – from fighting for working families, to advancing women's healthcare, to protecting the environment and more – and mobilized millions of voters to turn out on Election Day."
As the Free Thought Project has reported at length, many documents from Wikileaks' files show the cozy relationship between Clinton — as well as campaign insiders — and Soros.
In fact, in another email, Podesta receives quite the personal invitation of his own. Jacqueline Carozza, assistant to George and Tamika Soros, wrote to Podesta on July 21, 2015, in part, "Please let me know if you are available to join Mr. and Mrs. Soros one weekend at their residence in Southampton. Weekends that would work well for a visit are August 7th-10th or August 28th-31st."
Soros has been previously exposed as pulling powerful strings behind Clinton and her campaign in previous document caches revealed by Wikileaks and on the site, DCLeaks.
From hopes of capitalizing on police violence against minorities to implement, in essence, federalized policing in the U.S. and attempts to influence the Supreme Court on immigration, to plans of manipulating journalists over the refugee crisis and demands the Clinton Foundation align the U.S. and European Union on policy, Soros seems to have his hands in nearly every imaginable pocket — most particularly that of Hillary Clinton, herself.
DASH cryptocurrency and The Free Thought Project have formed a partnership that will continue to spread the ideas of peace and freedom while simultaneously teaching people how to operate outside of the establishment systems of control like using cryptocurrency instead of dollars. Winning this battle is as simple as choosing to abstain from the violent corrupt old system and participating in the new and peaceful system that hands the power back to the people. DASH is this system.
DASH digital cash takes the control the banking elite has over money and gives it back to the people. It is the ultimate weapon in the battle against the money changers and information controllers.
If you'd like to start your own DASH wallet and be a part of this change and battle for peace and freedom, you can start right here. DASH is already accepted by vendors all across the world so you can begin using it immediately.