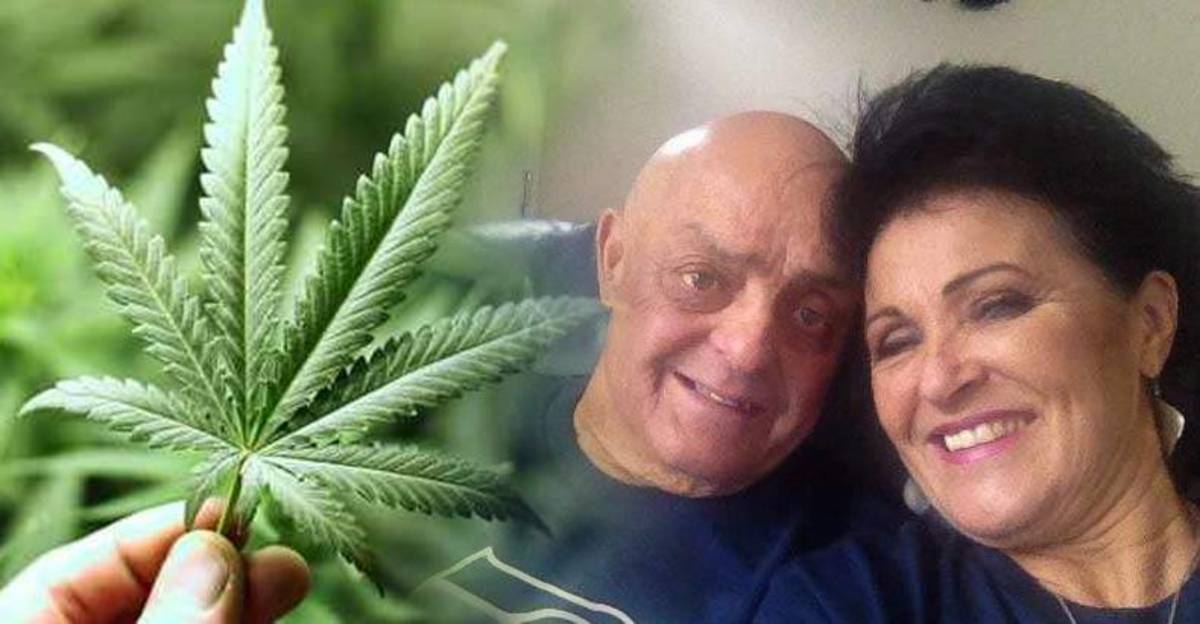 On June 10, three residents of Washington were going to face sentencing in federal court for the crime of growing plants to treat their own medical conditions. The Kettle Falls Five trial, taking place in a state where medicinal and recreational marijuana use is legal, is illustrating the absurdity of U.S. marijuana law.
The sentencing has since been pushed back to October 2, 2015.
The case is likely to alter the course of federal marijuana prosecution, in a time when decriminalization is sweeping the nation.
It began in August 2012 when the Drug Enforcement Agency (DEA) raided the property of the Harvey family, seizing 68 marijuana plants and three firearms, all of which were in full compliance with Washington state law. Four family members and a co-defendant were charged with conspiracy to manufacture and distribute marijuana, manufacture and distribution of marijuana, maintaining a drug-involved premises, and possession of firearm in furtherance of a drug trafficking crime.
Much has changed in the landscape since that day. Most notably, in 2014 Congress stripped funding from the Department of Justice (DOJ) for going after medical marijuana, a shockingly rational move by lawmakers. Because of this Congressional dictate, the Kettle Falls Five defense attorneys subsequently filed a motion to dismiss the case, which was denied.
Prior to this, U.S. Deputy Attorney General James Cole issued guidelines (the Cole Memo) for marijuana-related crimes, stating that prosecution should be limited to cases where marijuana is made available to minors or is tied to gangs.
Just last month the DEA signaled a retreat in the war against weed, with a senior official stating that incoming chief Chuck Rosenberg will "…improve the DEA's procedures on classifying, declassifying and reclassifying drugs."
Despite overwhelming sentiment for marijuana legalization, decriminalization taking place across the country, and directives from its own Deputy Attorney General, the DOJ Eastern Washington Office is pushing on with its Kettle Falls Five crusade. Lead prosecutor Michael Ormsby is finding few sympathizers.
On March 11th, jurors acquitted the defendants on four out of five charges, two of which carried a 5-year mandatory minimum sentence. Only the charge of "manufacturing less than 100 marijuana plants" remains.
Yet Ormsby, who seems obsessed with ruining these people's lives as quickly as possible, filed an "emergency" motion to imprison the three remaining defendants until sentencing. This was promptly denied by U.S. District Court Judge Thomas Rice, leaving the defendants free for now.
Ormsby did capitulate on one issue—Larry Harvey, the eldest of the defendants, was excused from the case after being diagnosed with terminal pancreatic cancer.
Rhonda Firestack-Harvey, Rolland Gregg and Michelle Gregg remain in the clutches of a misguided, increasingly isolated Department of Justice. Ormsby managed to frighten former defendant Jason Zucker into a plea deal where he testified for the prosecution.
The DOJ attempted to rig the trial on many levels, first by completely ignoring the fact that medical marijuana is legal in Washington. The defendants were not allowed to even mention medical necessity and compliance with state law in their defense.
Instead of using the 68 plants found during the raid, the DOJ tried to aggregate multiple years of alleged marijuana cultivation in order to charge the defendants with more than 100 plants, which would carry a 5-year mandatory minimum sentence. Thankfully, the jury rejected this deceptive, cynical move.
Now, the prosecution is arguing that the Kettle Falls defendants should get "enhanced sentencing" because they had a rifle, a shotgun, and a pistol, and because they have not accepted responsibility for breaking the law.
These draconian machinations are showing the desperation of a failing crusade. Does anyone really believe these people are criminals?
The defendants could face 4-20 years in prison for having 50 to 100 marijuana plants. Meanwhile, untold numbers of fellow Washingtonians are growing and using marijuana for medicinal and recreational purposes, free of government oppression.
In light of the groundswell for decriminalization and the deceitful, failed tactics of DOJ, it is possible that judge Thomas Rice will impose a less severe sentence of probation.
The Kettle Falls Five trial could be a pivotal point in the immoral war on marijuana. It could mark the final chapter in a decades-long criminalization campaign that caused misery to millions and stifled the development of medical treatments.
If you'd like to help the Kettle Falls Five, the family will send a letter to Judge Thomas Rice via this form.