Tara McKelvey
BBC News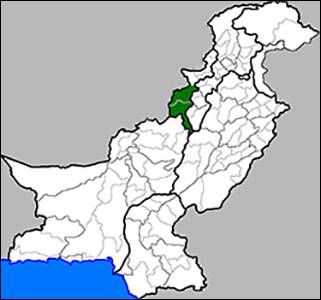 Pakistan with the Waziristan region, where the drone strikes occurred, in green. (Credit: Narayanese via Wikimedia)
Drones are often lauded for their supposed precision and accuracy. Sometimes, though, the machines – and their human operators – make mistakes, as two new reports from human rights organisations show.
The first round of missiles struck a tent in Zowi Sidgi, a village in North Waziristan, at dusk on 6 July 2012. A small group of miners and woodcutters had gathered there for dinner, according to Amnesty International's Mustafa Qadri.
The tent burned. Friends and family members came running to help. A moment later, there was another drone strike. Many of the people who had come to assist their friends and relatives in the tent were also killed.
DASH cryptocurrency and The Free Thought Project have formed a partnership that will continue to spread the ideas of peace and freedom while simultaneously teaching people how to operate outside of the establishment systems of control like using cryptocurrency instead of dollars. Winning this battle is as simple as choosing to abstain from the violent corrupt old system and participating in the new and peaceful system that hands the power back to the people. DASH is this system.
DASH digital cash takes the control the banking elite has over money and gives it back to the people. It is the ultimate weapon in the battle against the money changers and information controllers.
If you'd like to start your own DASH wallet and be a part of this change and battle for peace and freedom, you can start right here. DASH is already accepted by vendors all across the world so you can begin using it immediately.