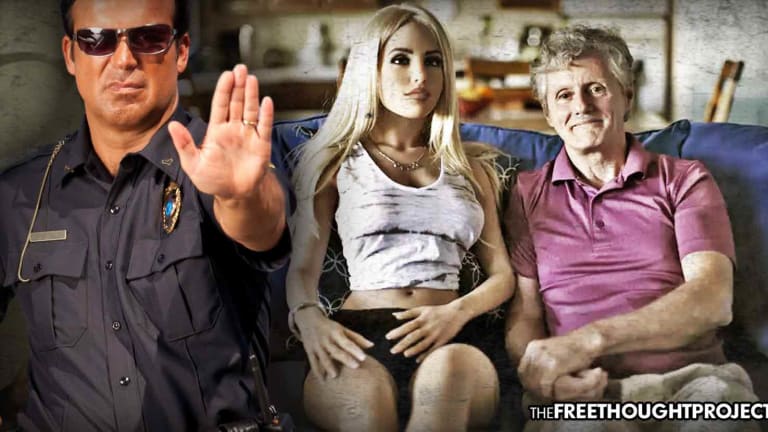 First Robot Brothel Set to Open in US, But Religious Gov't Officials Trying to Ban Sex with Computers
A new robot sex doll brothel opened in Houston, but politicians and church groups want new laws passed to keep it out of town.
A Toronto company is planning to open a sex robot retailer that will allow customers to rent the "adult love dolls" to see if they want to purchase one, essentially making the business a robot brothel.
The company, KinkySdollS, opened the first North American robot brothel in Toronto last year, and have presumably done well enough to open up a second location in the states.
Legal experts say that the company is not breaking any laws and have every right to open their business, but local politicians and puritans are seeking to prevent any establishment of this nature from opening in the city.
Mayor Sylvester Turner said that even if there are no laws on the books that make a robot brothel illegal, he will just write new laws.
"This is not the kind of business I would like to see in Houston, and certainly this is not the kind of business the city is seeking to attract," Turner told the Houston Chronicle.
Houston attorney Richard Weaver, who specializes in business law, said that this type of business is currently legal, but that could change if new legislation is passed.
"Unfortunately, there are currently no laws in the U.S. to prevent the sale of the type of dolls intended for this 'robot brothel. Unless a new ordinance is passed, this business will likely open and operate in Houston," Weaver said.
The fact that this is even a concern for people shows that this country has a long way to go before shedding its puritan culture. Sex is the most natural thing in the living world, but in this society, it is still quarantined to the darkest alleys of our communities and the deepest corners of our minds.
People can be misled into thinking that we live in an "oversexualized" society because it is so often used in television and advertising. However, the reason why sex is so effective in advertising and popular on TV is because it is regulated so heavily in the real world. Compared to most places in the world and most times in history, modern America is actually an extremely sexually repressed society, and the reaction to this new and strange industry is a perfect example of that problem.
In his statement, the mayor said that he believed a business like this could cause men to "dehumanize women."
"We have a legitimate concern that this business would encourage men to dehumanize women," Turner said.
A spokesperson for a local religious human trafficking nonprofit told reporters that these robots could train men to become rapists.
"Our biggest concern is that this sex brothel with robots is gonna train men to become rapists,"they told the Chronicle.
While this may be a popular idea among politicians and church volunteers, it is not what actual sex workers say when they go public and do interviews, and some scientific studies seem to debunk these claims as well.
According to a study conducted by researchers with Baylor University and West Virginia University, the homicide rate fell an average of 17.4 percent in cities that had access to the Craigslist "erotic services" site that hosted listings for sex workers. Since the option appeared on the site in different cities at different times, researchers were able to chart the effect that it had on the area.
Sadly, the lines have been blurred between "human trafficking" and "sex work" with politicians and media organizations making no distinction between voluntary and involuntary interactions. This is the type of confusion that resulted in the recent passing of the FOSTA/SESTA or The Stop Enabling Sex Traffickers Act, which removed legal protections that website operators had in cases where third parties published illegal material on their servers.
Politicians have praised the shutdown of the website as a victory against human trafficking, but experts are worried that this change will make life more dangerous for sex workers and victims of human trafficking alike, by forcing their activities deeper underground and putting them in more precarious situations.
Robots are an interesting loophole in the prohibition of sex work, which is likely why the first location in the US is so controversial. Many of the people trying to ban this industry are also equating sex robots with human trafficking, just as they have with legitimate sex work.
Human trafficking is a horrible crime, and victims should get the attention that they deserve, but politicians keep their attention on outlawing consensual interactions, and police divert their resources towards arresting innocent people instead of rescuing human trafficking victims. Now they are looking to go a step further and ban consensual interactions with robots. Although, that does raise the question as to if, and at which point a robot can consent.