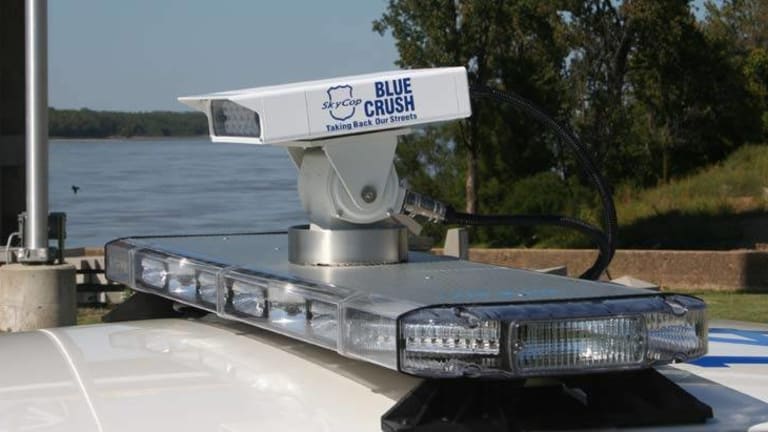 Rights Flexing Lawmaker has Police Freaking Out Over Bill that Bans License Plate Scanners
The idea of not having a total surveillance grid in place has the privacy invaders shaking in their boots.
New legislation proposed in Montana would make it illegal for police to use licence plate scanners for tracking and database creation without cause or warrant. Unfortunately, federal agents would not be under state jurisdiction and would thus be able to use licence scanners on state property if they chose to.
However, state and local police departments would be prevented from using the devices for law enforcement purposes.
The bill, HB 344 states that "an agency or employee of the state or any subdivision of the state may not use, either directly or indirectly, a license plate scanner on any public highway."
As expected, police are not happy.
"This bill ties the hands of law enforcement. In advance," Larry Epstein of the Montana Association of Police Chiefs complained to reporters.
The bill would allow licence plate scanners to be used for some rare situations. One example is "to collect data for city planning" as long as "the anonymity of the vehicle, the vehicle owner, the driver of the vehicle, and any passengers in the vehicle" was guaranteed. However, the bill also states that information collected for city planning purposes could not later be used against suspects in court.
The sponsor of the bill, Rep. Daniel Zolnikov describes himself as "a strong believer in gun rights, civil rights concerning our freedoms and liberties, limited government, a simplified tax code, economic freedom and a competitive job environment."
According to KRTV:
Zolnikov says part of the purpose behind this bill and other pieces of privacy-related legislation is to prevent future abuses of technology, and to create limits for state involvement so that federal authorities can't later use state data.

"The purpose of this legislation is to severely limit Montana's consideration of purchasing and implementing these devices," he told the panel. "We have a very short period of time before the state likely starts implementing license plate scanners and starts sharing it with the Department of Justice."
Last week, the bill was passed by the Montana House Committee, and it will now move on for an official vote.
Both the ACLU-Montana and the Montana Libertarian Party support the measure.
In Montana, take all the steps to support this bill at THIS LINK
All other states, start at this link.
John Vibes is an author, researcher and investigative journalist who takes a special interest in the counter culture and the drug war. In addition to his writing and activist work he is also the owner of a successful music promotion company. In 2013, he became one of the organizers of the Free Your Mind Conference, which features top caliber speakers and whistle-blowers from all over the world. You can contact him and stay connected to his work at his Facebook page. You can find his 65 chapter Book entitled "Alchemy of the Timeless Renaissance" at bookpatch.com.