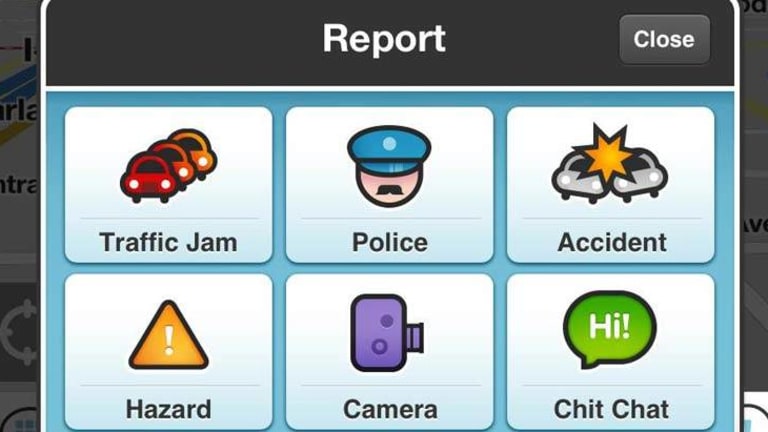 Police Want To Ban the Popular Cop-Tracking GPS App, WAZE
In typical hypocritical fashion, cops want to be able to track you, but heaven forbid you use an app and try to track them.
A popular GPS app called "Waze," which allows users to pinpoint the location of police and report police sightings to other drivers, is under fire from
The app has a function that allows people to make a report alerting other drivers in the area about nearby police activity.
However, police are now campaigning against the app, and are putting pressure on Google Inc to remove the police tracking function from the software.
Google recently purchased the app in 2013 for $966 million, and has kept it more or less the same in its functionality. With the calls from police to ban the app, or get rid of its most popular function, many Waze users are concerned that Google will give in to government demands as they often do.
Police have been infuriated about the app for years, because it allows people to gain an upper hand on their harassment and revenue generating schemes. Now with the recent tensions between police and the public at new heights, the push against this equalizing technology has been stronger than ever before.
Although it was initially reported that alleged cop killer Ismaaiyl Abdullah Brinsley used the Waze app to track down the NYPD cops that he killed, this report was never actually confirmed, and aside from that unconfirmed report, the popular app has not been connected to any police attacks.
In a recent statement, Bedford County, Virginia Sheriff Mike Brown called the Waze police tracking feature a "police stalker." Saying that:
"The police community needs to coordinate an effort to have the owner, Google, act like the responsible corporate citizen they have always been and remove this feature from the application even before any litigation or statutory action."
Although Google declined to comment, Julie Mossler, a Waze spokeswoman did say that allowing users to track police actually makes everyone more safe.
"These relationships keep citizens safe, promote faster emergency response and help alleviate traffic congestion," Mossler said.
This response from police was completely predictable. It is the hypocritical nature of the state to want to surveil its citizens, while simultaneously stifling their own transparency.
Download Waze today by searching "Waze" on the app finder in your phone, or try visiting www.waze.com.
John Vibes is an author, researcher and investigative journalist who takes a special interest in the counter culture and the drug war. In addition to his writing and activist work he is also the owner of a successful music promotion company. In 2013, he became one of the organizers of the Free Your Mind Conference, which features top caliber speakers and whistle-blowers from all over the world. You can contact him and stay connected to his work at his Facebook page. You can find his 65 chapter Book entitled "Alchemy of the Timeless Renaissance" at bookpatch.com.