"When Jesus comes back, he will be the man of war. When he comes back, there will be a whole lot of killing going on." -Sgt Charles Eipper
rtv6 News.com
April 18, 2014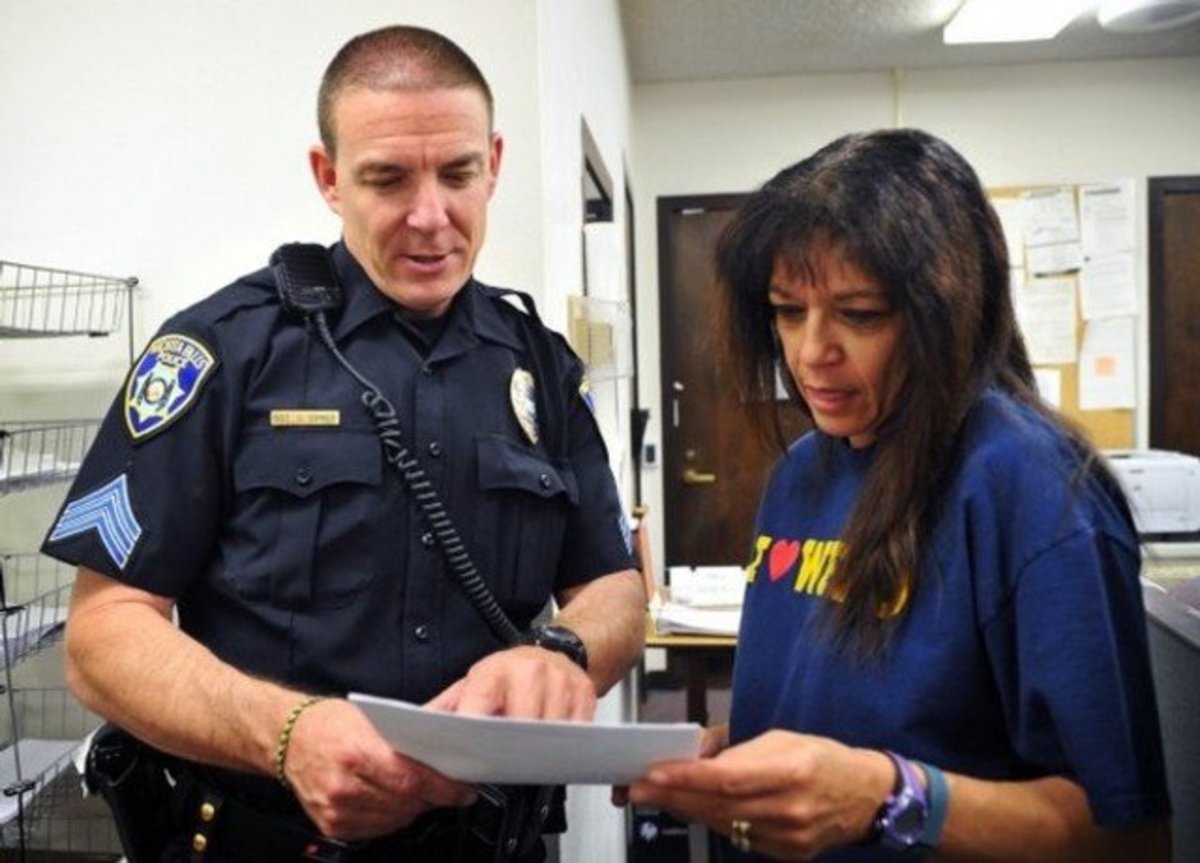 (WICHITA FALLS, Texas) — SWAT Officer Charlie Eipper lowered his head to his rifle, peered through his Simmons scope, searched for his target, and fired.
When he killed a man in the line of duty on Jan. 10, 1999, he was confident that Jesus Christ condoned — even supported — his use of deadly force.
He spelled out his convictions — and the Bible's support for them — in his book "Jesus Christ on Killing," self-published March 5.
The book is available on Amazon.
Eipper has considered himself a professional warrior in the service of his country for the past 23 years. He served three years as a helicopter pilot in the Army, then 16 years on the Wichita Falls Police Department SWAT team as a sniper and team leader of the gang unit.
His service has required him to use deadly force in several incidents. Currently, he is a patrol sergeant.
In the early days, Eipper — a devoted follower of Christ — said he was misinformed about how Jesus viewed his mission of protection and defense. He'd been told killing of any kind was wrong, which was a troubling stance in his line of work.
But after studying the Bible with the help of Grace Church Pastor Tom Rodgers, today Eipper is confident that Jesus Christ supports warriors and anyone acting in self-defense.
After three years of intense study for the writing of his book, he is articulate on the subject of Jesus Christ and killing and eager to share it with other military and law enforcement colleagues and Christians.
DASH cryptocurrency and The Free Thought Project have formed a partnership that will continue to spread the ideas of peace and freedom while simultaneously teaching people how to operate outside of the establishment systems of control like using cryptocurrency instead of dollars. Winning this battle is as simple as choosing to abstain from the violent corrupt old system and participating in the new and peaceful system that hands the power back to the people. DASH is this system.
DASH digital cash takes the control the banking elite has over money and gives it back to the people. It is the ultimate weapon in the battle against the money changers and information controllers.
If you'd like to start your own DASH wallet and be a part of this change and battle for peace and freedom, you can start right here. DASH is already accepted by vendors all across the world so you can begin using it immediately.