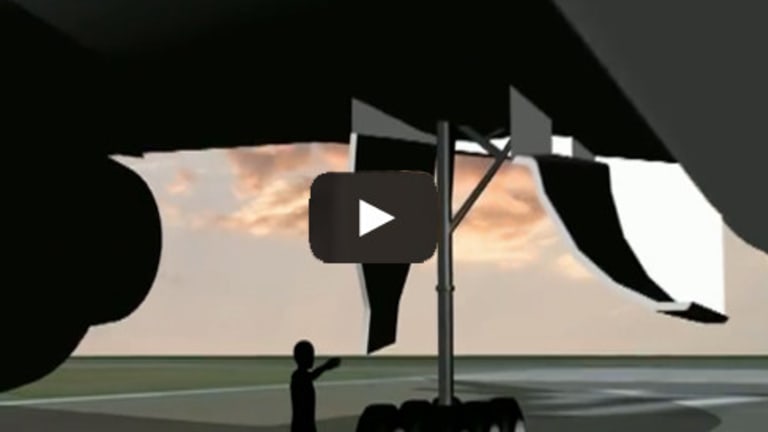 16 Year Old Boy's Trans-Ocean Flight in the Wheel Well of Plane, Exposes Facade of TSA "Security"
April 21, 2014
A 16 year old boy from from Santa Clara, California is "lucky to be alive" after pulling off an insane stunt. The unnamed boy, ran away from home, clandestinely scaled a fence at the Mineta San Jose International Airport, and hid inside the wheel well of a plane traveling form California to Hawaii.
According to the Associated Press, airport spokeswoman Rosemary Barnes said the SJC's security program "meets and exceeds all federal requirements" and works closely with the Transportation Security Administration and the San Jose Police Department. But the perimeter fence where the boy trespassed, which was caught on surveillance video, is monitored by the airport.

"No security program is 100 percent," Barnes said. "We're continuing to review video to determine where in fact he was able to scale the section of fence line, how he as able to proceed onto a ramp and get himself into the wheel well of that aircraft."

Barnes said the boy, under "cover of darkness," climbed a perimeter fence sometime between Saturday night and Sunday morning. He then walked or ran across the airport ramp and got inside the wheel well of Hawaiian Airlines flight 45 that left San Jose at 7:55 a.m. and landed five-and-a-half hours later at Kahului Airport in Maui.
The fact that the boy survived is astonishing as well.
According to Jim Nance, an aviation consultant with ABC news, the survival of the boy, is so incredible that it should be "approached with a healthy dose of skepticism."

Nance went on to say that it would be rare for someone to remain conscious at peak-flight altitudes for more than a few seconds and prolonged exposure would lead to brain death. He also said that without protective gear, the odds of surviving the low temperatures and winds blowing through the wheel well are slim.

The boy was released to child protective services and not charged with a crime, and TSA alerted the boy's parents. San Jose police said "the incident will be reviewed to determine if charges will be filed."

Aside from this story being amazingly mind-blowing, the idea that this boy was able to get all the way onto a plane without being noticed by the myriad of airport security personnel, sheds some much needed light on the facade of Homeland "Security."
The idea of "total security" is a complete myth.
We can rest assured that the TSA will respond by implementing even more Draconian measures. Perhaps we will see checkpoints within a 10 mile radius of all airports, or sniper towers put in place, or mandatory gps tracking implants for all Americans.
The US government is already on the offensive, ready to pounce on any and all opportunities to implement more "security," also known as expanding the police state. In fact, a Homeland Security committee member has already gone on record about the instance, "I have long been concerned about security at our airport perimeters. #Stowaway teen demonstrates vulnerabilities that need to be addressed," tweeted Rep. Eric Swalwell, D-Hayward.
The blame game will likely go on between airport officials, TSA, and Homeland security, and the one outcome that we, as Americans, can all count on, will be the further degradation of our ability to travel unmolested.
We will keep you updated on this story as more information comes forward.