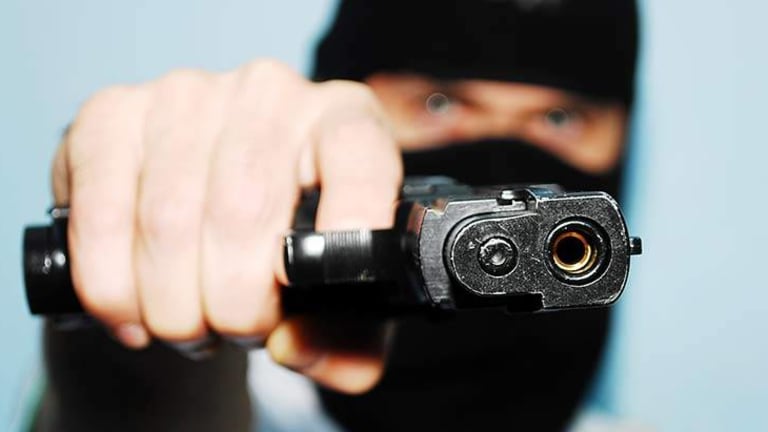 3 Men In Ski Masks Open Fire On LAPD Days After Police Kill Unarmed Homeless Man
Los Angeles, California - This week, Los Angeles Police shot and killed an unarmed homeless man named Africa, sparking large protests throughout the city.
Police claim that the man reached for the officer's gun, but video evidence does not confirm these allegations and many witnesses say that the officers were unjustified.
As tensions were high, around 6AM on Tuesday, three men in ski masks allegedly opened fire on police in Southern Los Angeles.
Police chased after the suspects and eventually found three people who they said were the shooters. However, there are conflicting reports as to whether or not the police were able to recover a weapon.
The shooting seemed random, and there is no indication that the suspects had any ties to the protests that have been taking place throughout the city. Some protesters have even speculated that the shooting was staged to make it look like the police are in danger and to provoke sympathy for their cause.
This suggestion may seem far fetched, but the police department has been behaving extremely suspicious throughout this entire case, although that is not out of character for the LAPD.
Police Chief Charlie Beck claims that two body camera videos prove that the officers acted appropriately.
"I've reviewed the other videos; it appears to me the officers acted compassionately up until the time when force was required," Beck said.
However, the LAPD refuses to release those videos, and all video evidence released thus far has showed that the police were unjustified, and that Africa did not reach for the officer's gun.
John Vibes is an author, researcher and investigative journalist who takes a special interest in the counter culture and the drug war. In addition to his writing and activist work he is also the owner of a successful music promotion company. In 2013, he became one of the organizers of the Free Your Mind Conference, which features top caliber speakers and whistle-blowers from all over the world. You can contact him and stay connected to his work at his Facebook page. You can find his 65 chapter Book entitled "Alchemy of the Timeless Renaissance" at bookpatch.com.