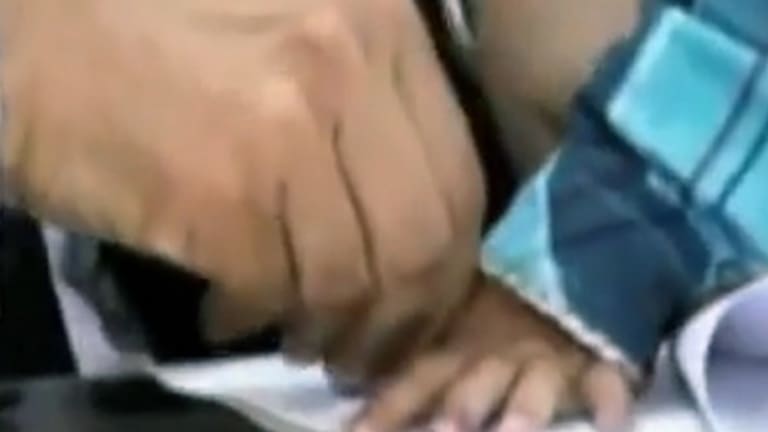 9 Month old Baby Booked for Attempted Murder
Lahore — Police authorities suspended an officer for lodging an FIR against an adolescent but only after the nine-month old 'criminal' got bail from a local judge on Thursday.
The 'accused' appeared in the local court with his grandfather where Judge Rafaqat Ali granted him an interim bail.
The nine-month-old Moosa Khan was booked for his 'involvement' in an alleged assassination attempt on police. Muslim Town police accused the child of stoning their colleagues somewhere in the city.
Taking notice of the media reports DIG Operations has suspended the ASI for registering a case against the nine-month old boy.
Police were quick enough to shift the blame on the plaintiff of the FIR, saying they didn't know whether the accused was a child. Minister for Human Rights and Minorities Affairs Khalil Tahir Sindhu has also taken notice of the human righst violation by the police.
How far off is the US from having something this ridiculous happen?