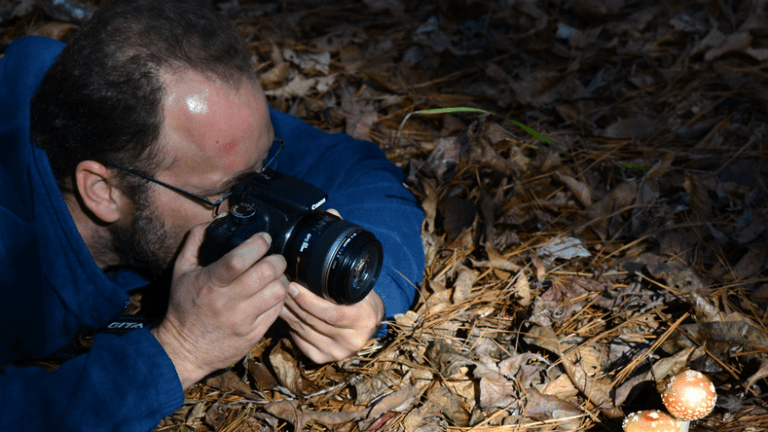 Taking a Picture in a National Forest Could Get You a $1,000 Fine, Unless You Buy a $1,500 License
"It's pretty clearly unconstitutional, they would have to show an important need to justify these limits, and they just can't."
The U.S. Forest Service has put forward a ridiculous new set of rules which includes a mandatory permit for taking pictures of federally owned park land for commercial or professional purposes. The permit would cost roughly $1,500 and photographers who are caught taking pictures without a permit will be fined up to $1,000.
Liz Close, a spokesperson for the Forest Service, says that the laws are intended to "preserve the untamed character of the country's wilderness", whatever that means. According to the agency, these laws were created to protect the environment and prevent areas of wilderness from being "exploited" by photographers.
Close argued that the regulation has been in place for the past four years, but it has been largely unenforced. Close was not even sure if there was anyone on the books who has actually applied for a permit over the past few years.
In 2010, the Forest Service attempted to use these rules to prevent an Idaho Public Television crew from entering federal park land to film student conservation workers. However, this created such a controversy that the agency was forced to allow the filming to take place.
Gregg Leslie, the legal defense director at the Reporters Committee for Freedom of the Press in Alexandria, Va. says that these permit laws could be used to discourage journalists from covering certain topics or gaining access to certain areas.
"It's pretty clearly unconstitutional, they would have to show an important need to justify these limits, and they just can't," he said.
Senator Ron Wyden, of Oregon said that this law could effect average tourists who don't have any commercial plans for their photos.
"The Forest Service needs to rethink any policy that subjects noncommercial photographs and recordings to a burdensome permitting process for something as simple as taking a picture with a cell phone. Especially where reporters and bloggers are concerned, this policy raises troubling questions about inappropriate government limits on activity clearly protected by the First Amendment," Wyden said.
Liz Close, Wilderness Director for the Forest Service, said that this law does not violate the first amendment or the freedom of the press, because the agency makes an exception for "breaking news", such as rescues, forest fires or environmental disasters. In those rare situations a permit will not be needed for anyone to take pictures or video.
In addition to paying for the permit, applicants will also need to submit their work for supervisors at the Forest Service to review, so it can be decided whether or not their media organization "shares the goals" of the government agency. The new laws are expected to be finalized this November.
John Vibes is an author, researcher and investigative journalist who takes a special interest in the counter culture and the drug war. In addition to his writing and activist work he is also the owner of a successful music promotion company. In 2013, he became one of the organizers of the Free Your Mind Conference, which features top caliber speakers and whistle-blowers from all over the world. You can contact him and stay connected to his work at his Facebook page. You can find his 65 chapter Book entitled "Alchemy of the Timeless Renaissance" at bookpatch.com.