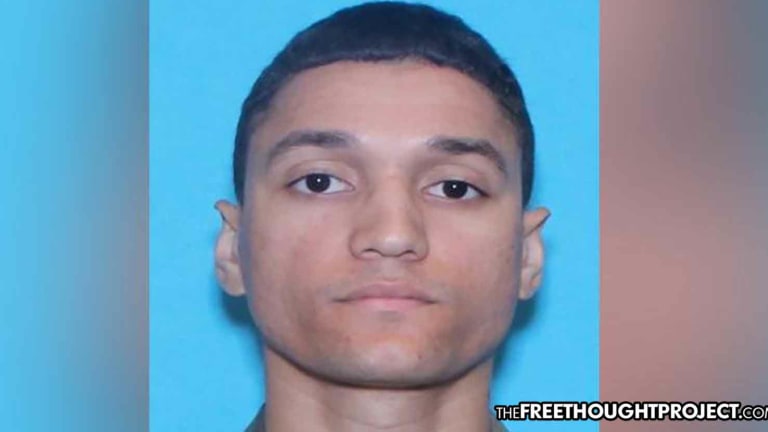 Another Ft. Hood Soldier Found Dead During Sex Abuse Case, Days After Military Said 'No Foul Play'
Days after the military announced that there was nothing to see here, another soldier's body was discovered in the midst of a sex abuse scandal.
For the past several months, a series of disturbing deaths and disappearances have revealed dangerous and corrupt conditions at the Fort Hood military base in Killeen, Texas. It seems that every few weeks there is a major crime making the news at Ford Hood, and soldiers are turning up dead at an alarming rate.
There does not seem to be any obvious connection between the soldiers who have died in and around the base in the past few months, but there are some overlapping themes in many of these cases. One detail that some of the victims have shared is that they were in the midst of reporting sexual assault or harassment that was taking place on the base.
According to a 2018 RAND study, Fort Hood had the highest number of reported sexual assaults and rapes of any US military facility worldwide, based on data from 2014.
Sgt. Elder Fernandes, the most recent Fort Hood soldier to die under mysterious circumstances, was transferred to a different unit just before his death because he was the victim in an "abusive sexual contact" investigation, an Army representative told CNN.
Lt. Col. Chris Brautigam, a 1st Cavalry Division public affairs officer, said that the transfer was intended to prevent retaliation and ensure that "he received the proper care." The Fernandes family told reporters that Elder was admitted to a hospital on the military base earlier this month, but did not disclose any details about why he was admitted.
Before Fernades' body was even found, Fort Hood was quick to announce that there was no foul play in this disappearance and that Fernades left the base "on his own accord."
"Information gathered from fellow soldiers indicate Sgt. Fernandes left on his own accord," the 1st Cavalry Division said in a statement days before his body was found.
However, even if he did voluntarily leave the base, it was far too early for the Army to announce that there was no foul play because an investigation hadn't been completed yet.
Fernades' body was discovered in a desolate area along the train tracks about 25 miles away from the military base.
"A caller advised that a male was observed near the railroad tracks. Upon officers' arrival, it was determined that the subject had been deceased for some period of time," according to the statement from local police.
The statement also prematurely declared that there was no foul play in the case, while in the very next sentence admitting that the investigation is still ongoing, and that an autopsy has not even been completed yet.
The first missing soldier to be reported by the national media was found dead near the base on June 21st. The remains were identified as 24-year-old soldier Gregory Morales, who had been missing for months. His death was not even being investigated, as officials with the Army believed that he deserted the base, but now they do suspect that he was murdered.
Then on July 1st, the body of 20-year-old Vanessa Guillen was found near the base. A suspect in that case, Fort Hood soldier Aaron Robinson, shot and killed himself as police moved in to arrest him. Then last month, another missing soldier's body was found 15 miles outside of the military base, making it the third body found in just the last month. The remains were identified as 26-year-old Mejhor Morta, a soldier from Florida who just joined the army last year as a mechanic.
The base has also been in the news multiple times this year because of human trafficking arrests, including one case where 6 Fort Hood soldiers were arrested in a sex trafficking sting, and another that involved children.