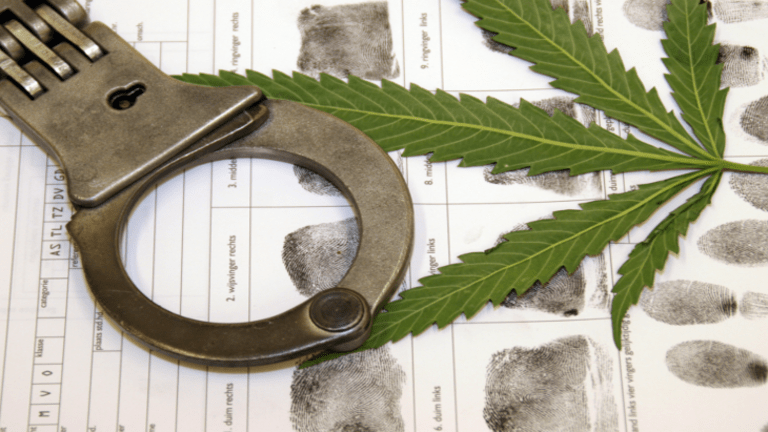 On The Ballot Today: Alaska, Oregon, DC Vote To Quit Locking People in a Cage for a Plant
Legalization of recreational marijuana is on the ballot in the US capital and two West Coast states on Tuesday as voters across the nation go to the polls for the 2014 midterm elections.
In Alaska and Oregon, voters face ballot initiatives that, if passed, would allow regulated sales of marijuana similar to operations allowed in Colorado and Washington state, the first two US states to legalize recreational cannabis for adults even though the federal government still considers marijuana to be a Schedule 1 narcotic, as is heroin.
The ballot measure in the District of Columbia would allow for possession of a small amount of pot, but not retail sales.
In addition, two Maine cities, Lewiston and South Portland, will also vote on legalization of minor amounts of recreational marijuana.
"Win or lose, we expect to see more support and more dialogue about the issue than ever," said Mason Tvert, a spokesman for the Marijuana Policy Project, told Reuters.
The Marijuana Policy Project has an eye on future legalization opportunities in many states, including California, as the nation has seen much change in attitudes regarding marijuana laws in recent years.
Medical marijuana, which has helped pave the way for recreational pot, is on the ballot in Florida. If voters in the Sunshine State approve the constitutional amendment on their ballot, Florida would become the 23rd state overall - plus Washington DC - and the first state in the US South to legalize physician-prescribed medical cannabis. Polling, however, does not indicate the measure will pass.
Overall, polls in Oregon have shown a slight majority favoring Measure 91, according to Reuters. The state rejected a similar ballot measure in 2012. In Alaska, polling has been back-and-forth on its Measure 2. Both states' proposals would lift all legal penalties for possession of up to 1 ounce of marijuana by adults 21 and older. Both states already have legalized medical marijuana.
"If we lose in Oregon, it will shift the national frame a little bit," Ethan Nadelmann, executive director of the Drug Policy Alliance, told NBC News."But it doesn't change the strategy and it doesn't change the tactics."
Legalization has strong support in Washington DC, where polls have shown a two-to-one margin in favor of the ballot proposal up for a vote on Tuesday. Initiative 71 would allow for adults 21 and over to possess up to 2 ounces of cannabis and cultivate up to six plants in their home.
Many in Washington DC, and beyond, have cited, among other reasons, the disproportionate amount of black Americans imprisoned for marijuana possession during the Drug War as reason enough to at least decriminalize some amounts of pot.
Philadelphia, for example, recently became the largest US city to lessen penalties for possession of small amounts of cannabis. Many other US states and cities have approved various forms of marijuana decriminalization over the past several decades.
Some opponents of legalization have largely admitted defeat in the face of a national sea change in opinion.
"Anything short of easy passage in all states is a major defeat for the deep pockets of the legalization advocates," said Kevin Sabet, co-founder of Smart Approaches to Marijuana, an anti-legalization group.