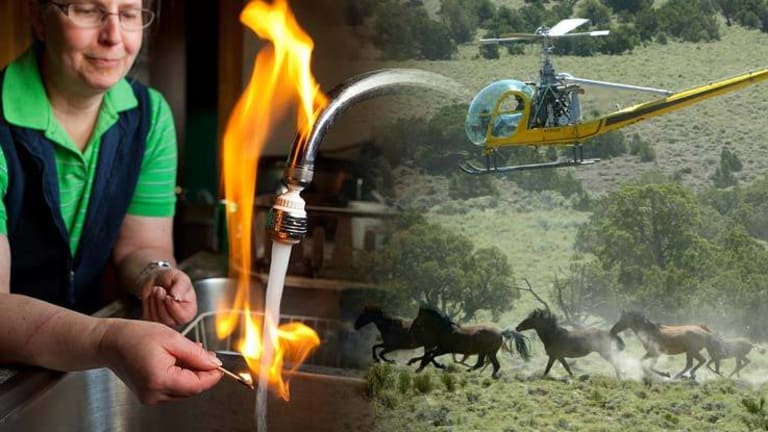 Regardless of Your Stance on Bundy Ranch 2.0, Supporting the Bureau of Land Management is Wrong
The Bureau of Land Management has a horrid history of destroying ecosystems and the creatures who inhabit them.
This week, militia members have begun a standoff with federal agents after occupying Malheur National Wildlife Refuge HQ in Oregon. The protesters are refusing to leave and are demonstrating against the impending imprisonment of two ranchers, and the overreaching policies of The Bureau of Land Management, a federal agency that has been appropriating land for their own benefit.
The organization claims that they are environmentalists and that their goal is conservation. However, they have made many moves over the past several years that expose their true motives. Not only are they responsible for killing protected species of animals, but they also regularly sell off land that they have appropriated to fracking companies that will obviously be destroying the ecosystem.
In 2013, it was reported that the BLM sold 29 federal land leases which covered more than 56 square miles in northeast Nevada. The agency itself reported that the oil and gas leases in Elko County sold for $1.27 million to six different companies.
Every single one of these leases was purchased under the pretense that they would be used for natural gas fracking, a process that is known to contaminate water supplies and destroy local ecosystems. The BLM claims that they are seizing land to preserve it for environmental protection. However, it is evident that environmental protection is not their goal if they are selling vast areas of land to fracking companies.
That same year the BLM was sued in California for their business with fracking companies. According to the lawsuit, the BLM violated the National Environmental Policy Act by turning over federally protected land to fracking companies.
Researchers at Berkley reported, "The Northern District of California court held that when BLM sold four leases in 2011 for 2,700 acres of federal land in Monterey and Fresno counties, it violated NEPA by relying on outdated environmental reviews that did not address the increased prevalence of fracking in California and nationwide. The court found that BLM's dismissal of development scenarios involving fracking as "outside of its jurisdiction" was insufficient to provide the "hard look" at environmental consequences required by NEPA."
According to Berkley's research, the BLM manages approximately 248 million acres and is responsible for about 700 million acres of subsurface mineral resources in the United States. These lands and resources are not held for conservation purposes, but instead large areas are auctioned off to fracking companies.
The BLM created controversy with environmentalists yet again in 2013 when the agency had planned to kill hundreds of protected tortoises when budget cuts caused a local wildlife preserve to shut down.
When plans to euthanize these animals were made public, there was a massive backlash, and the BLM decided against killing the tortoises, and instead released them into the wild.
It is very common for government "wildlife preservation" organizations to exterminate animals. In fact, in November, we reported on the BLM getting caught selling off hundreds of wild horses to be slaughtered in Mexico.
The investigation by the Office of the Inspector General of the U.S. Department of the Interior revealed that the BLM had sold approximately 1,800 wild horses to a man with connections in Mexico, who then promptly sent the horses to be turned into meat.
The rhetoric and public relations campaigns put forward by organizations such as the BLM are crafted to portray government agents as environmentalist crusaders, when in reality, many actions that these organizations take impact the environment and its creatures in a negative way.
John Vibes is an author and researcher who organizes a number of large events including the Free Your Mind Conference. He also has a publishing company where he offers a censorship free platform for both fiction and non-fiction writers. You can contact him and stay connected to his work at his Facebook page. You can purchase his books, or get your own book published at his website www.JohnVibes.com.