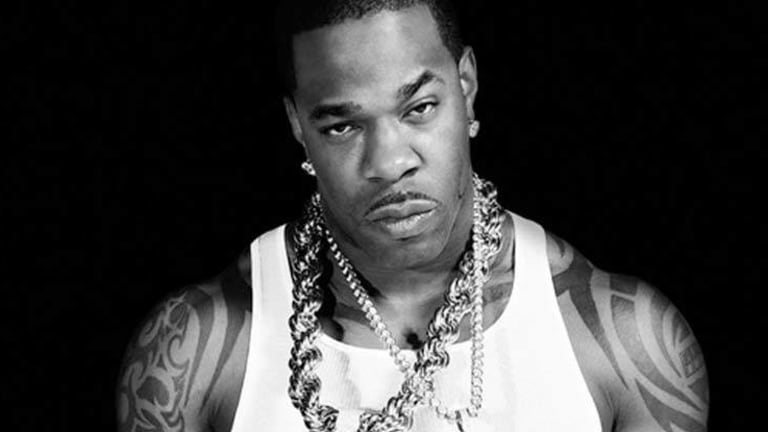 Busta Rhymes Just Dedicated His Life to Stop Filling Prisons with Non-violent People
"Our policy shatters lives, devastates communities and robs families of their fathers and mothers, sons and daughters."
Icon of hip-hop, Busta Rhymes, is calling attention to prison sentencing reform as lawmakers on Capitol Hill waver on passing a major bill. The Sentencing Reform and Corrections Act, which has broad bipartisan support, seeks to address the epidemic of mass incarceration that grips the U.S.
According to the Drug Policy Alliance, the bill would "reduce mandatory minimum sentences for drug offenses, expand the federal 'safety valve' (which allows judges to use their discretion to sentence people below statutory mandatory minimums), and expand reentry programming and early release, among other things."
Mandatory minimum sentencing has been the greatest factor allowing government to turn nonviolent citizens into criminals and put them behind bars. Busta Rhymes referred to his close friend, Horatio Hamilton, who has never had a violent charge against him but was sentenced to a mandatory 20 years in prison for dealing marijuana.
"Our policy shatters lives, devastates communities and robs families of their fathers and mothers, sons and daughters," said Rhymes. "Inmates may have made mistakes, like becoming addicted to drugs, but it shouldn't cost them their lives. The stories of so many people in prison for these unbelievably long periods of time, people like Horatio who I know doesn't deserve to be there, keeps me up at night."
Rhymes met with White House representatives and was a speaker at the 25th anniversary gala put on by Families Against Mandatory Minimums (FAMM). The advocacy group issued a report on Tuesday arguing that "sentencing discretion for nonviolent and drug offenses can ease prison overcrowding, save tax dollars, and protect public safety."
"The new report, Mandatory Minimum Sentencing Reform Saves States Money and Reduces Crime Rates, released today, argues that inflexible sentencing laws jeopardize public safety, and recommends states adopt "safety valves," which allow sentencing courts to depart from mandatory minimum sentences."
The FAMM event was followed up on Tuesday by a press conference outside the Lexington, KY office of Sen. Mitch McConnell, where advocates presented a petition signed by 30,000 people calling for a vote on the sentencing reform bill. 29 Republican and Democratic senators are sponsoring the bill, which was passed by the judiciary committee last October.
Some of the staunchest conservatives are behind the bill, noting that incarcerating drug users and low-risk, non-violent offenders wastes millions of dollars and offers no benefit. In fact, states that have implemented "safety valves" have seen reductions in crime, cost, and incarceration rates.
The War on Drugs, combined with mandatory minimum sentencing, has swelled the federal prison population from 24,000 to 214,000 since the 1980s. Combining federal, state and local jails, the U.S. now has 2.3 million people in prison, more than any other country in the world. About 75 percent of prisoners are subject to a mandatory minimum penalty at sentencing.
As mandatory minimum sentencing took hold, the prison-industrial grew into its own beast. Today, every facet of the prison system—from booking to jail to bonding to parole—is run by corporate entities profiting from locking people up.
As The Free Thought Project has pointed out, three-quarters of all prisoners are locked up for victimless crimes. Over the past ten years, the total U.S. prison population grew 30 percent. This staggering trend means that one in 14 children has a parent behind bars, and that increases to one in eight for poor children. As a result, these children typically suffer from health and behavioral problems that often last into adulthood.
Mass incarceration causes great harm, and most people know it. Polls consistently find strong majorities saying that "We have too many low-risk, nonviolent offenders in prison" and these people should be released. More than three-quarters "support eliminating mandatory minimum sentences for nonviolent offenders."
Politicians are notoriously indifferent to the will of the people, but they can no longer ignore this issue. It's time to stop stuffing prisons with drug users and non-violent offenders based on irrational sentencing laws.