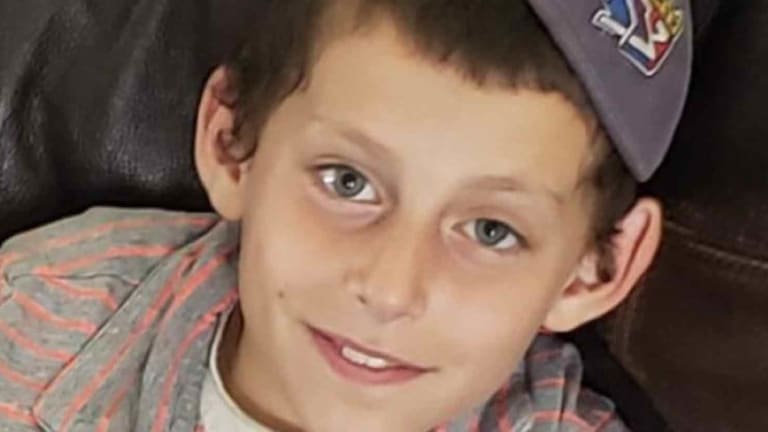 Cop Reportedly Runs Stop Sign, Kills 9yo Boy Crossing the Street — No Charges
A Chicago police officer reportedly ran a stop sign and killed a 9-year-old boy crossing the street and has not been arrested or charged.
Chicago, IL — Shamai and Sara Leah Weinberger experienced every parents worst nightmare this week when their son, Shmuel Hershel Weinberger, 9, was struck and killed while riding his bike in front of their home. According to witnesses, the man who struck Hershel, blew through a stop sign before smashing into the 9-year-old.
The president of the Chicago Fraternal Order of Police, John Catanzara, confirmed on Thursday that the man behind the wheel was a Chicago cop. He was off-duty and driving his Toyota Tundra near the boy's home around 8 p.m. on Wednesday.
According to police and witnesses, Hershel was riding his bicycle on the sidewalk Wednesday evening when he crossed the street at a stop sign. That is when the unidentified officer crashed into him.
Neighbors were outside when the officer struck Hershel and reported that the truck "dragged the bicycle" for a while before it came to a stop. The neighbors then immediately rushed out to help the child but it was too late.
According to police, Hershel's parents were outside as well and ran to their son to help him. Hershel's father held his son in his arms as he died.
"At that point he knew his son wasn't going to make it," a friend told local media. "He told me that the connection he felt at that moment with him and his son was just very, very spiritual."
Hershel was transported to a nearby hospital where he was pronounced dead.
A witness at the scene that night told police that the officer did not stop at the stop sign before he hit the child. Yet the officer reportedly didn't receive so much as a ticket.
According to WGN9, Catanzara said the officer took a breathalyzer, which is standard procedure, but it reportedly came back negative. Catanzara told the news outlet that the officer is "traumatized by this tragic incident."
Other than the union, the Chicago police department has not released any information, nor have they filed charges against the officer — despite witness testimony.
If the officer would have actually stopped at the stop sign, the chances of running over Hershel would be greatly diminished. Even if he would have hit him — if he would have actually stopped — it would have likely just knocked the boy off his bike.
In order to hit someone and "drag" them, the person driving must have been going fast enough not to see him, implying that he did not stop.
A GoFundMe was started by a friend of the family has has raised well over $100,000 to help them.
Even if it is proven that the officer ran the stop sign, the likelihood that he will face charges is slim to none.
As TFTP reported in September 2015, on a rainy Saturday night, Georgia state trooper Anthony Scott was flexing his above the law privilege and driving at dangerously high speeds for no reason. He was doing 91 mph in a 55 mph zone. Scott was not on his way to a call, nor did he have any official reason for driving fast. While travelling at such a high rate of speed, he slammed into a Nissan Sentra carrying four kids. Kylie Hope Lindsey, 17, and Isabella Alise Chinchilla, 16, who were in the back seat of the Nissan, were killed.
For years, Kylie's family has been fighting for justice for their daughter. However, thanks to a corrupt system, not only has this cop avoided any and all accountability, but he's been rewarded in the form of two elected positions. As TFTP reported at the time, Scott was elected to city council only three months after killing young Kylie and Isabella. It was also reported that he can even return to law enforcement.
But that's not all.
In 2019, as the city of Buchanan held their elections, Scott ran uncontested and after serving as a member of the city council, this killer cop became the mayor. Amazingly enough, the media coverage of who won mayor is completely non-existent so we interviewed the victim's mother at the time. You can read that interview here.