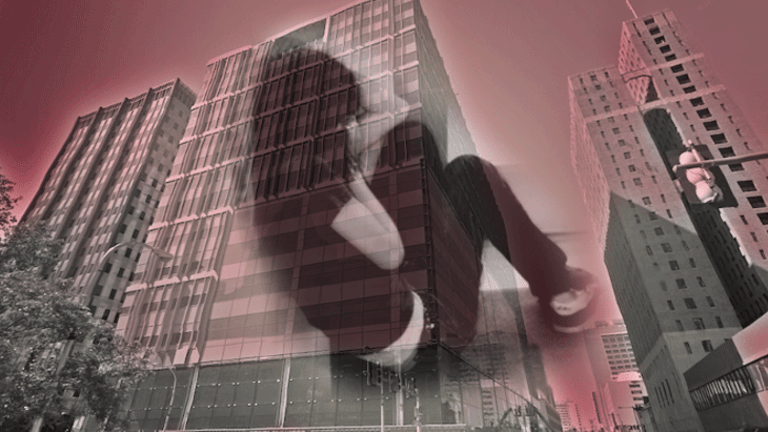 Prior to Being Exposed, Deputies Were Strip Searching Children in Philly Family Court
Not until enough children spoke out about group and individual strip searches did anyone inside this abusive system raise an eyebrow.
Philadelphia, Pennsylvania - A new family court building in Philadelphia is being accused of indiscriminately strip searching children who entered the premises. Children involved in both criminal and non-criminal cases were searched, including children who were wrapped up in the court system simply because they were victims of sexual abuse. For them, their encounter at the court inflicted deeper trauma on an allready painfull situation.
The inappropriate strip searches were the result of an error in policy that instructed sheriff's deputies to strip search people upon entering the building, "as a security precaution."
The new court opened last Monday, at 15th and Arch Streets in Philadelphia, and the policies went into effect immediately, on the first day of operation.
The searches were able to go on for about two days, before enough people complained to force a change in policy.
According to sources of CBS news, juvenile court attendees were taken both individually, and separately, to a room where they were stripped naked by officers and asked to squat and cough.
Some of the children searched were as young as 11-years-old, and the searches were conducted in front of full-view of other people.
On Friday, a spokesman for Philadelphia Family Court issued a statement that said, "On Tuesday morning of this week, in response to concerns raised by child advocates over allegations of strip searches of juveniles, the leadership of Philadelphia Family Court directed the Sheriff's Office to cease and desist all strip searches pending further notice. Today, Family Court issued new rules governing the screening and detention of juveniles that the Court developed in collaboration with the Sheriff's Office."
The atrocious actions on behalf of the deputies will most likely go completely unpunished.
John Vibes is an author, researcher and investigative journalist who takes a special interest in the counter culture and the drug war. In addition to his writing and activist work he is also the owner of a successful music promotion company. In 2013, he became one of the organizers of the Free Your Mind Conference, which features top caliber speakers and whistle-blowers from all over the world. You can contact him and stay connected to his work at his Facebook page. You can find his 65 chapter Book entitled "Alchemy of the Timeless Renaissance" at bookpatch.com.