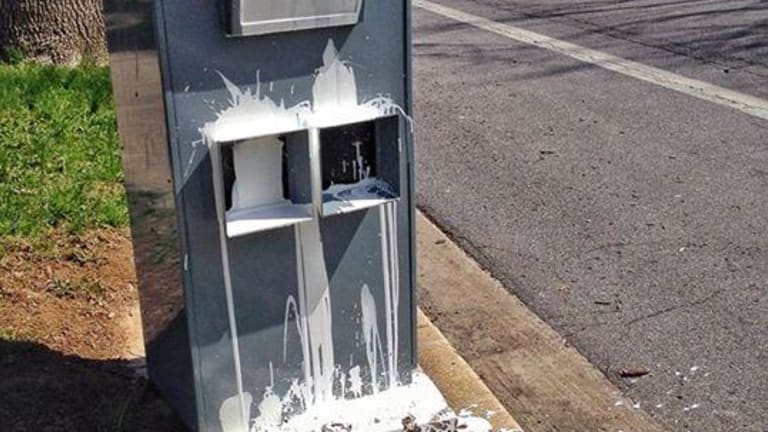 Citizens in Baltimore Fighting Against Speed Cameras...By Disabling Them
April 24, 2014
Someone in Baltimore, MD has been disabling speed cameras by painting over them.
Several of the areas 47-speed cameras have been repeatedly vandalized by an unknown person. 
FOX45 spoke with families in the area who had mixed emotions over the speed camera decision but don't think that vandalism is the best response.

There is much support in the comments, as seen below, on WBFF Fox 45's facebook page for the person who is painting these cameras.
Post by WBFF FOX 45.
What do you think? Is this a case of vandalism? Or is it a case of vigilante justice against due process removing, Orwellian police state devices? Let us know in the comments below.