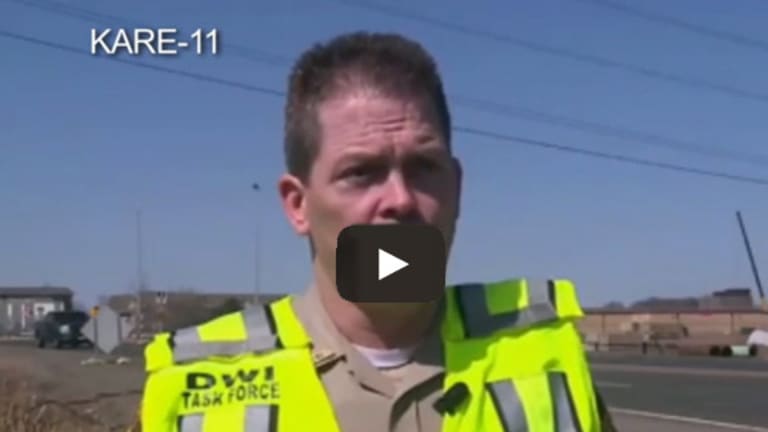 Click It or Ticket: Are You Ready for Seat Belt Checkpoints?
May 19, 2014
Today marks the first day of "Click It or Ticket," otherwise known as "arbitrary 'law enforcement' for revenue collection" month, which runs from May 19 - June 1.
If ever you needed proof that the police are here to collect revenue, one only need to refer to seat belt violations.
Police are most assuredly NOT looking out for your well-being when they fine you for not wearing your seat belt. They are collecting revenue for the state and looking for further reason to detain and harass you.
Reason TV has put out an eye-opening satire about the overwhelming time spent enforcing arbitrary revenue collection laws versus time spent solving actual crimes.
An officer pulls you over at a checkpoint. What's he looking for? A kidnapper? An escaped convict? How about an unbuckled seat belt?

"Click It or Ticket" begins today--you know, that time of year when cops across America make use of checkpoints, pricey tickets, sting operations, tough-talking PSAs, night vision gear, and even sneaky undercover school buses to save you, not from bad guys, but from yourself. (That goes double for men aged 10 to 34, as officers will give extra special attention to the cohort that is notorious for its higher-than-average rate of beltlessness.)

Click It or Ticket runs May 19 through June 1, 2014, but pathetic police priorities continue year round.
This would be much more funny, if it wasn't so true. Enjoy.