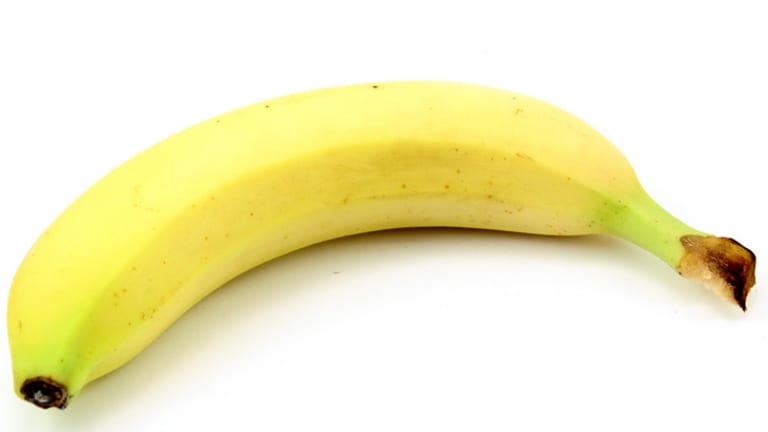 Comedian Facing Felony Charges After Officer "Feared for his Life" Over a Banana

Mesa County, Colorado - Comedian Nathen Channing was recently arrested and charged with "felony menacing" after he pointed a banana at two police officers as a joke.
According to the police report, officer Joshua Bunch arrested Channing just before noon on Saturday, near Grand Junction.
"I observed Nathen reach into the left side of his coat with his right hand and pull out a yellow object, pointing it in the air then in my direction as I approached him, Nathen drew the object in the same manner someone would draw a standard handgun from a concealed holster," Bunch said.
Bunch also said in the police report that his partner nearly shot the 28-year-old comedian, and was ready to pull his weapon when the man yelled "its a banana!"
"Deputy Donald Love stated he was in fear for his life at this point, and was in the process of pulling out his hand gun when Nathen yelled 'It's a banana!'" Bunch said.
When he was later arrested, Channing told the officers that he was staging a joke for his YouTube channel, but as police noticed, he wasnt actually filming the encounter.
He then told police that he was carrying out a practice run for the prank.
"I informed Nathen his reasoning did not make sense to me since he did not have anything to post on the internet, then Nathen stated he was just completing 'trial runs' of the joke," Bunch wrote in his police report.
Channing now says that he doesn't think that his joke was the best idea, but him and his friends also say that the charges against him are way too steep. He is currently waiting for his next court date, where he will face felony charges of "menacing" an officer.
John Vibes is an author, researcher and investigative journalist who takes a special interest in the counter culture and the drug war. In addition to his writing and activist work he is also the owner of a successful music promotion company. In 2013, he became one of the organizers of the Free Your Mind Conference, which features top caliber speakers and whistle-blowers from all over the world. You can contact him and stay connected to his work at his Facebook page. You can find his 65 chapter Book entitled "Alchemy of the Timeless Renaissance" at bookpatch.com.