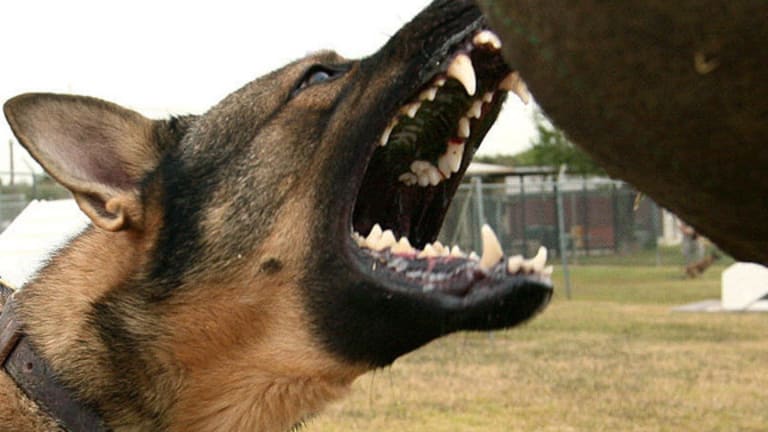 Cop Mauled by His K-9 While Posing for a "Selfie"
April 22, 2014
In an ironic and hypocritical twist of fate, a Murray County Deputy is recovering after being attacked by his own drug dog.
Amazingly enough the K-9 was not shot dead by the cop when it actually attacked him!
According to WRCB News, Murray County officials along with a drug K-9 unit were serving warrants Monday. After warrants were served, a deputy wanted to have his picture taken with the K-9 unit.
According to a Murray County official, the deputy knelt down beside the dog and put his arm around him for a "selfie." That's when the dog turned and attacked the deputy. Officials say the dog was probably feeling threatened and was protecting his handler as well as himself.
Had this not been 'one of their own' it most assuredly would have ended up with holes in it, as cops kill many other dogs for much less.