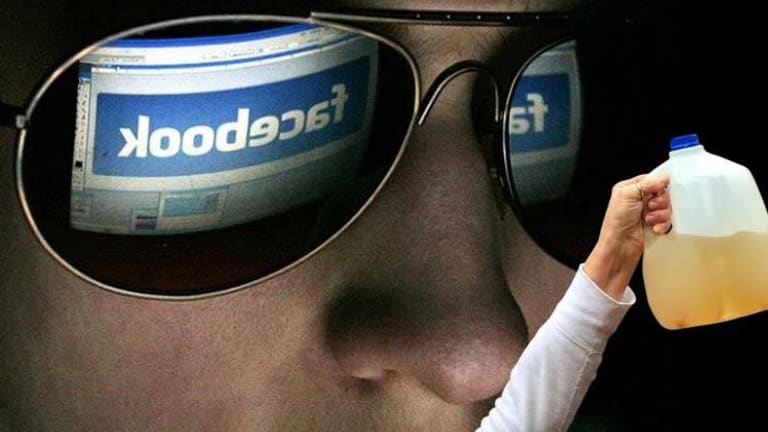 Police Caught Spying on Social Media to Track Anyone Who Talks About Flint Water Crisis
The paranoia of Michigan state officials getting exposed for poisoning people has made them rely on police to monitor those who speak out about it.
After needlessly contaminating Flint's water supply with lead, a new report reveals the government now monitors social media for hints subversive communications relating to the Flint Water Crisis.
According to MLive, officials with the Michigan State Police have been conducting online surveillance for comments about Flint's lead contamination crisis. One of over 127,000 emails released by Gov. Rick Snyder's office shows one man's allegedly threatening Facebook post concerning the government's mishandling of the Flint crisis — which led to the initiation of criminal proceedings.
"It's time for civil unrest. Burn down the Governor [sic] mansion, elimionate [sic] the capitol where legislators RE-INSTATED the emergency dictator law after the PEOPLE voted it down, and tell the Mich [sic] State Police if they use military force, we will return with same," the unnamed Copper City man's Facebook post stated, according to MLive.
The Free Thought Project contacted the State police who declined to comment for this article and for the MLive report about ongoing investigations stemming from such social media surveillance, though police did say appropriate agencies would be notified should they be affected.
"In the interest of protecting our residents, the MSP monitors any incidents that have the potential to result in criminal activity and/or violence," wrote Michigan State Police spokesperson Shanon Banner in an email to MLive. "Threats against individuals and organizations are shared with the individual/organization so they have situational awareness."
In the case of the Copper City man, previous troubles with law enforcement — including an armed standoff with police in April last year — led to his being on probation at the time he wrote the alleged threat on social media.
As Snyder's and the government's emergency managers' handling of the Flint water crisis has been rightly the subject of contention and criticism, the police monitoring of social media may perhaps add fuel to the conflagration.
Another man was arrested in February for a Facebook post about the Flint crisis, which called for Snyder's arrest, as The Free Thought Project reported.
Last week, an announcement the Flint lead contamination crisis would be investigated and prosecuted as a crime led to the arrest of three officials — and the vow by prosecutors more charges would be forthcoming.
Though Snyder has become the subject of multiple lawsuits — for which he's using over $500,000 in taxpayer money to defend himself — he has thus far managed to escape criminal charges for his role in the Flint debacle. In fact, he hasn't even been questioned yet.
An official with the Flint water treatment facility mysteriously and inexplicably dropped dead at age 43. Then a woman, who had been key to an incredibly important lawsuit concerning the Flint crisis, was recently found murdered in her home.
As the government's nefarious role in the Flint crisis becomes clear, it can be no wonder officials are conducting surveillance of social media — paranoia undoubtedly rules in the minds of those who had a part in poisoning thousands of innocent people.