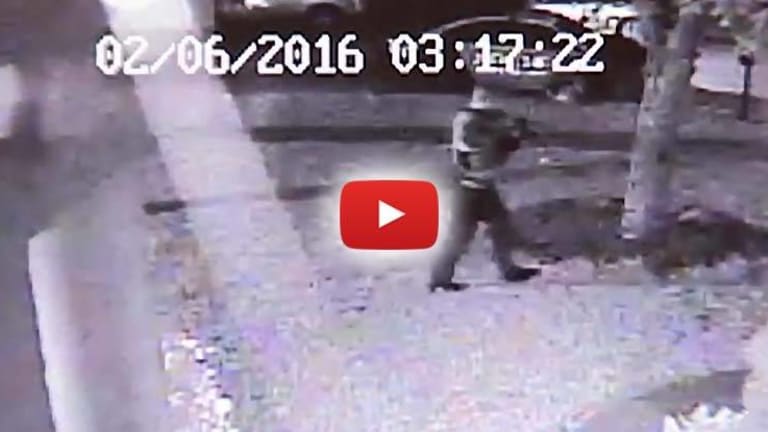 Cops Spray Family's Home with Bullets, Nearly Kill them All, Handcuff Child - Offer No Explanation
A Florida family was terrorized and nearly murdered by cops who "mistakenly" opened fire on their home.
Ocoee, FL -- A Florida man and his family are lucky to be alive after his house came under gunfire by police in the early morning hours on Saturday — but it was all a terrifying mistake.
According to the man, who asked to remain anonymous, he awoke around 1 am to pounding on his front door; but when he asked who was on the other side, no one responded.
Afraid his home was about to be burglarized, local ABC affiliate WFTVreported, the man retrieved his gun.
A bright light shone through the front door when he returned, and someone outside yelled "gun!"
Then the gunfire started.
According to WFTV, "Two bullets flew past the man's head, and more bullets pierced walls and shattered glass windows, he said."
He said he never returned fire, but he, his wife, and their 12-year-old son were forced to huddle on the ground until the gunfire finally stopped.
To add insult to the family's terror at having been pulled from sleep and promptly fired upon, they were then handcuffed by Ocoee Police and seated on the curb outside — and weren't allowed back into their home for 10 hours.
Why were the family members' lives put in jeopardy by this gang-style shootout of their home?
According to WFTV, "he was told police officers mistakenly responded to the home after receiving a report of domestic violence."
Ocoee police Sgt. Bob Rivera said, "Upon arrival, a person was confronted and shots were fired. The investigation is ongoing by the Florida Dept. of Law Enforcement." An FDLE spokesperson concurred, but refused to offer further details.
If police want any sympathy from the public for the supposed difficulties they face on the job, perhaps they should stop making such inexcusable errors — particularly when the consequences have the potential to end people's lives.