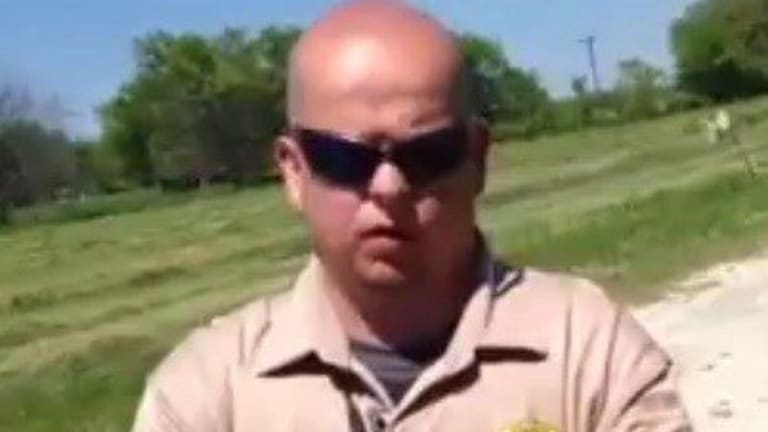 Deputy Who Shot Man's Dog Fired Because People Like You Took Action
April 25, 2014
Saddening dashcam footage of a Rains County Deputy shooting a family's dog has been released. While it doesn't show the actual shooting, it is graphic and illustrates this man's callous disregard for life.
After Deputy Jerrod Dooley shoots the Middleton's dog, Candy, you can hear her screaming in pain. Next you hear Middleton plead with the deputy to put the dog down, and he says. "No, get away from my car!"

The Rains County Sheriff's department has received hundreds of calls over the shooting of Cole Middleton's dog Candy. The voice of the people has not gone unanswered.
Thursday Deputy Jerrod Dooley was fired for killing the Middleton's beloved pet. The Sheriff said that Dooley was fired for his own safety and the safety of the department. Cops may now start to think twice before needlessly killing.
According to KLTV, Dooley will not be able to return to work at the Rain's County Sheriff's Office regardless of the outcome of the investigation, which is currently ongoing. The deputy was placed on administrative leave on Wednesday.
"That was a decision I know means saying at this point he is guilty of a criminal offense, but it is being investigated toward the criminal side right now," Traylor said.
The Sheriff's Department will now be implementing logical standards of operation, also known as common sense, such as remaining in the car when there is a dog on the property and calling the owner.
It is a tragedy that this poor dog had to lose its life to incompetence and cruelty. But if there is a silver lining, it is that the people refused to let it go unpunished, stood up, and forced action.