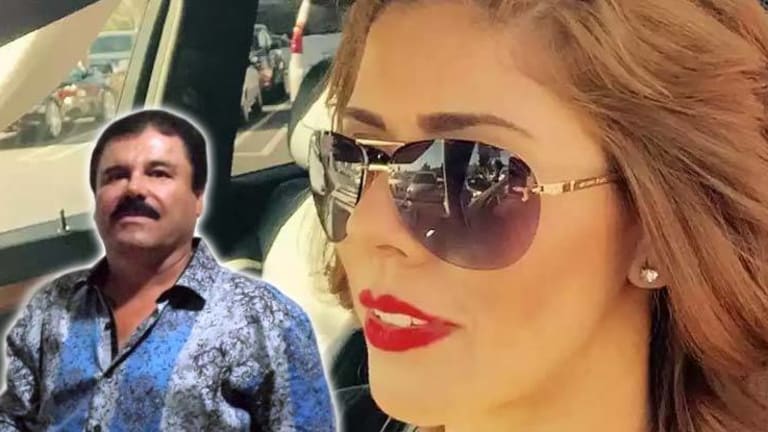 'El Chapo's' Daughter Speaks Out -- "My dad is not a criminal. The government is guilty,"
The 'drug kingpin' was not wealthy, and up until his arrest, he was able to freely travel between the US and Mexico.
The elusive drug kingpin Joaquin "El Chapo" Guzman was recaptured again about two months ago after escaping from prison and spending several months on the run. For years, El Chapo has become notorious in the media and has been identified as a super villain, responsible for mass murder and other violent crimes, in addition to running one of the largest drug cartels in the world, the Sinaloa cartel. However, his daughter has come forward in a recent interview to suggest that the public persona of El Chapo is largely a myth.
Rosa Isela Guzmán Ortiz, the older daughter of El Chapo, is a wealthy entrepreneur that lives in California, running and operating a number of legitimate, on-the-books businesses. Ortiz says that her father is not the man that the legend makes him out to be, and while he may have been involved in the drug trade, the drug warriors have waged a massive propaganda campaign against him.
"Did you know he's called Archivaldo and not Joaquín? My dad isn't a millionaire like Forbes says. The magazine said you could count all the millions my old man supposedly had. That's not true, the Mexican government invented that," Ortiz said in a recent interview.
"My dad is not a criminal. The government is guilty," she added.
She also suggested that her father was somehow cooperating with the Mexican government and even funding elections in exchange for protection.
"The government broke its promise. If there's a pact, they don't respect it. Now that they catch him they say he's a criminal, a killer. But they didn't say that when they asked for money for their campaigns. They're hypocrites!" she said.
She also said that his escape from prison was arranged and aided by the government.
"My dad's escape was an agreement," she said.
Ortiz also said that her dad was able to travel back and forth between the US and Mexico to visit her on several different occasions.
In the past, the US government has been accused of cooperating with the Sinaloa cartel, and promising protection to high ranking members. In 2011, former Sinaloa kingpin Zambada Niebla testified that he was protected by US law enforcement for years before he was apprehended.
According to court documents filed by Zambada Niebla, he and El Chapo were both working with the US government.
Loya was indicted along with Chapo and Mayo [Zambada Niebla's father] in 1995 in the Southern District of California and charged with participation in a massive narcotics trafficking conspiracy (Case No. 95CR0973). That case was dismissed on the prosecution's own motion in 2008 after Loya became an informant for the United States government and had provided information for a period of over ten years.

Sometime prior to 2004, and continuing through the time period covered in the indictment, the United States government entered into an agreement with Loya and the leadership of the Sinaloa Cartel, including Mayo and Chapo.

Under that agreement, the Sinaloa Cartel, through Loya, was to provide information accumulated by Mayo, Chapo, and others, against rival Mexican Drug Trafficking Organizations to the United States government. In return, the United States government agreed to dismiss the prosecution of the pending case against Loya, not to interfere with his drug trafficking activities and those of the Sinaloa Cartel, to not actively prosecute him, Chapo, Mayo, and the leadership of the Sinaloa Cartel, and to not apprehend them.
Government agents in the US and Mexico may celebrate the capture of El Chapo, but his arrest will change nothing about the drug trade, and he will simply be replaced by many more who are drawn in by the massive incentive that is created by prohibition. As long as drugs are illegal, there will be an illegal drug trade, and there will be kingpins who are willing to risk their lives to make a fortune.
"The day I don't exist, it's not going to decrease in any way at all," Guzman said in an interview with Rolling Stone before his arrest.
John Vibes is an author and researcher who organizes a number of large events including the Free Your Mind Conference. He also has a publishing company where he offers a censorship free platform for both fiction and non-fiction writers. You can contact him and stay connected to his work at his Facebook page. You can purchase his books, or get your own book published at his website www.JohnVibes.com.