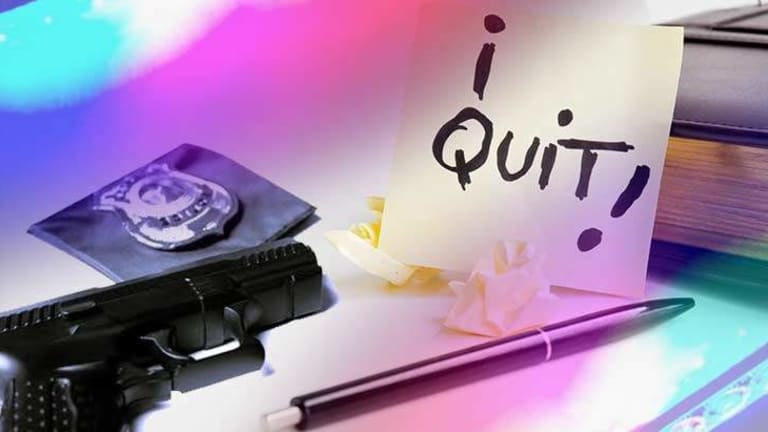 Oklahoma Cops Refuse to do Bidding of Corrupt City Officials -- Entire Department Quits
An entire police department in Oklahoma resigned following a controversial arrest, leaving the small town of Chelsea with no police officers.
Chelsea, Oklahoma - This week, every single cop at the Chelsea police department resigned from their jobs after the recent arrest of a local business owner created a deep rift in the department.
Details of the arrest and why it was so contentious are unclear, but it was reported that the officers at the scene disagreed as to whether or not the suspect should have been arrested.
A local businessman, Brian Haggard, was arrested under suspicion of DUI and city officials were accused of trying to get him off the hook.
As of now, there are no police officers operating out of the Chelsea police department, and all calls to the area are being diverted to the Rogers County Sheriff's Department.
City Manager Kenny Weast released the following statement Wednesday night, according to Fox 23:
"I want the wonderful residents and business owners of the Town of Chelsea to rest assured that our community will continue to have the protection and service that they deserve by law enforcement. I asked and was granted coverage by Rogers County Sheriffs office after the resignation of Police Chief Bohl. At an emergency meeting called tonight by the Town Board of Trustees, they selected an interim chief to resume the Chelsea Police Department. While there have been many erroneous reports and rumors, our citizen's protection, safety, and trust has and always be priority. I also want to say I greatly appreciate the many Chelsea reserves and Sheriff Scott Walton for their continued help."
The population of Chelsea is roughly 2,000 people and was formerly staffed by four full-time, and two part-time officers.
"I feel like the weight has been lifted off my shoulders and I'm feeling good. It was for the best," Former Police Chief Chris Bohl said after resigning.
John Vibes is an author, researcher and investigative journalist who takes a special interest in the counter culture and the drug war. In addition to his writing and activist work he organizes a number of large events including the Free Your Mind Conference, which features top caliber speakers and whistle-blowers from all over the world. You can contact him and stay connected to his work at his Facebook page. You can find his 65 chapter Book entitled "Alchemy of the Timeless Renaissance" at bookpatch.com.