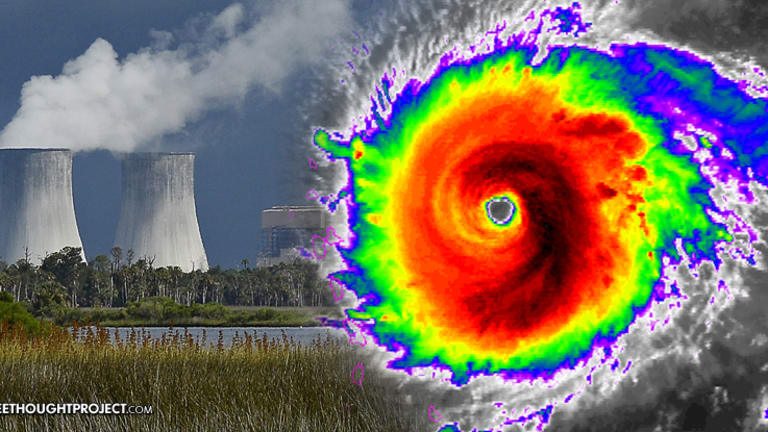 Largest Evacuation in Fla. History Underway as Irma Threatens 2 Nuclear Plants
Government officials are urging massive evacuations in Florida as Hurricane Irma threatens to devastate 2 nuclear power plants.
(ZH) After laying waste to the Northern Caribbean and leaving most of bankrupt Puerto Rico without power - perhaps for months - Hurricane Irma, still a category five storm, is expected to make landfall near Miami this weekend. Florida Gov. Rick Scott has already declared a state of emergency, and last night more than 100,000 Miami-Dade residents in Miami Beach and low-lying mainland areas were instructed to leave their homes by Miami Mayor Carlos Gimenez, who issued his first evacuation order.
Now, FEMA Chief Brock Long says that the storm will have a "truly devastating" impact when it slams into southern coastal areas of the US, adding that people in Florida and other states must heed evacuation orders after the storm killed more than 10 people in the Caribbean.
The FEMA chief said Irma would be only the fourth Category Five hurricane to hit the United States since 1985, conjuring memories of Hurricane Andrew, which demolished parts of Florida in 1992.
"Bottom line is the majority of people along the coast have never experienced a major hurricane like this. It will be truly devastating," he told CNN.
While mandatory evacuation orders have so far only been issued in parts of Florida, Brock expects similar orders to be issued for Georgia, South Carolina and North Carolina within the next 48 hours, Long said: "The entire southeastern United States better wake up and pay attention," he added.
The mayor of Miami Beach Philip Levine also warned that Irma could have an impact of "nuclear" proportions, though it was unclear if he was referring to the two nuclear power plants that lie directly in the path of the hurricane.
"We have talked to people in your city who say, 'We ain't going,'" CBS4's Hank Tester told Levine. "I hate to hear that. I'll do anything in my power to convince them this is a very serious storm. This is a nuclear hurricane. They should leave the beach, they must leave the beach."
"As you know, as of yesterday, I have been telling our residents I strongly urge they please leave Miami Beach. You have friends, you have family – go visit them," Levine said. "Get out of the barrier island and I am very happy Mayor Gimenez issue the mandatory evacuation early this evening."
The storm is massive and already doing catastrophic damage to several island nations, Levine said.
"This storm will envelope us whether it is off shore or on shore. It won't make a difference," Levine said.
As weather forecaster Michael Ventrice noted on Twitter, Miami remains the most likely major city to experience hurricane-force winds because of Irma.
Long, whose agency is still busy with the aftermath of Hurricane Harvey, which hit Texas and Louisiana last month, said around 3,000 federal workers have been mobilized to deal with the emergency. A Harvey relief bill has passed the House, and looks to soon become law after Trump made a deal with Democratic leaders Chuck Schumer and Nancy Pelosi. Otherwise, the agency risks running out of funding by the end of the week. Three navy ships are also anchored off the coast of Puerto Rico "to support life-saving missions," Long said, although there have so far been no reports of major damage after Irma swept over the island on Wednesday night.
Floridians who are fleeing Miami-Dade, Broward County, Palm Beach and elsewhere were finding highways and backstreets transformed into parking lots as the scramble to get out of the path of the storm creates epic traffic bottlenecks.
Meanwhile, supplies of water, gas and other necessities were running out as residents stocked up...