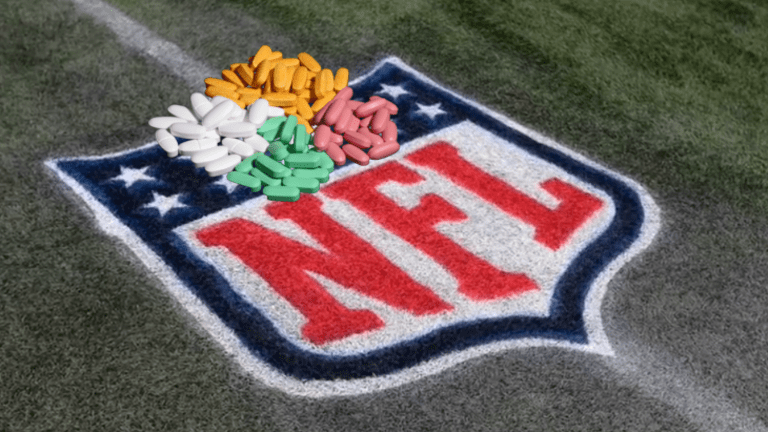 Drug War 'Goes Long': NFL Teams Raided by DEA in Search of Legal Drugs
This Sunday, federal drug agents raided a number of NFL teams under suspicion of illegally dispensing legal drugs to their players.
Some of the vital evidence used to justify this raid was gathered by TSA agents who observed players sharing prescription pain killers while traveling on airplanes, and passing through airports. In fact, the TSA has been involved in the ongoing DEA investigation into illegal use of legal drugs in the NFL.
According to the Washington Post, the San Francisco 49ers confirmed they were inspected by federal agents following their game against the New York Giants in New Jersey but did not provide any details.
The Seattle Seahawks were also subject to an inspection following their game in Kansas City.
In the midst of the raid, the Tampa Bay Buccaneers were traveling for an out of town game and were actually stopped at the airport by the DEA.
A representative for the team later tweeted that "Authorities checked in w/our travel party @ BWI & after a 5 min. delay, we proceeded onto our plane w/o incident."
After the raid, NFL representative Brian McCarthy said that "Our teams cooperated with the DEA today and we have no information to indicate that irregularities were found."
The federal agents who conducted the raid were attempting to prove that teams in the NFL dispense prescription drugs without labels, and without licensed doctors present.
DEA spokesman Rusty Payne told reporters that "The DEA has a responsibility under the Controlled Substances Act to ensure that registrants who possess, prescribe and dispense controlled substances are following the law."
John Vibes is an author, researcher and investigative journalist who takes a special interest in the counter culture and the drug war. In addition to his writing and activist work he is also the owner of a successful music promotion company. In 2013, he became one of the organizers of the Free Your Mind Conference, which features top caliber speakers and whistle-blowers from all over the world. You can contact him and stay connected to his work at his Facebook page. You can find his 65 chapter Book entitled "Alchemy of the Timeless Renaissance" at bookpatch.com.