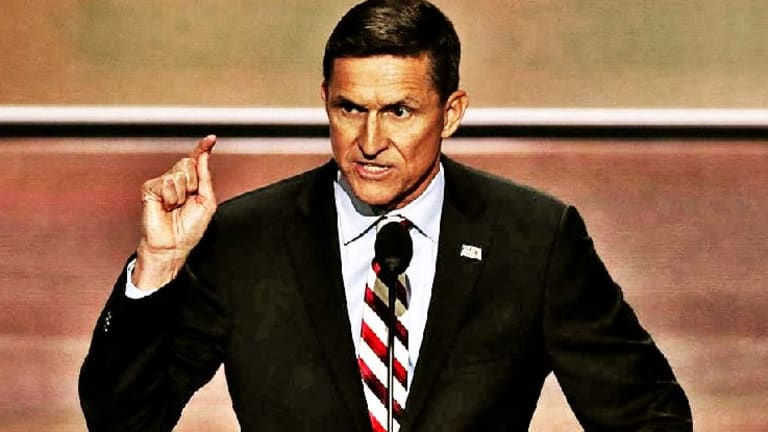 BREAKING: Trump's Nat'l Security Advisor Resigns Over Russian Blackmail Scandal
As many had expected, multiple sources have now confirmed that former General Mike Flynn has resigned from his role as President Trump's national security advisor.
Washington, D.C. — (RT) National Security Advisor to President Donald Trump, Michael Flynn, has resigned, following a scandal over a conversation with a Russian ambassador.
Trump named retired Lt. General Joseph Keith Kellogg, Jr. as Acting National Security Advisor, according to Flynn's resignation letter. Trump is reportedly considering other permanent replacements.
"In the course of my duties as the incoming National Security Advisor, I held numerous phone calls with foreign counterparts, ministers, and ambassadors," Flynn wrote. "These calls were to facilitate a smooth transition and begin to build the necessary relationships between the President, his advisors and foreign leaders. Such calls are standard practice in any transition of this magnitude.""Unfortunately, because of the fast pace of events, I inadvertently briefed the Vice President Elect and others with the incomplete information regarding my phone calls with the Russian Ambassador. I have sincerely apologized to the President and the Vice President, and they have accepted my apology."

Media outlets speculated in recent days over the contents and consequences of the phone call between Flynn and Russian Ambassador Sergey I. Kislak. The New York Times reported Monday that officials close to Vice President Mike Pence said Pence believed Flynn was lying when he downplayed his conversation with Kislak, based on unreleased transcripts of their talk. The Washington Post reported that former Acting Attorney General Sally Yates and a national security official told White House consel Donald McGahn that Flynn was possibly vulnerable to Russian blackmail attempts.
The Russian government has stated that sanctions did not come up during the phone call.
Russian President Vladimir Putin spokesperson Dmitry Peskov assured reporters on Monday that Flynn and Kislyak had not discussed lifting sanctions, and neither had any other official Russian and US representatives.
"We have already said there have not been any [such talks].
"Obviously every ambassador informs the [authorities in Moscow] about all the contacts he has so the information gets to us, but we are not willing to comment on internal discussions being held in Washington," Peskov said.
Flynn's 24-day run on the National Security Committee was the shortest stint as national security advisor ever.