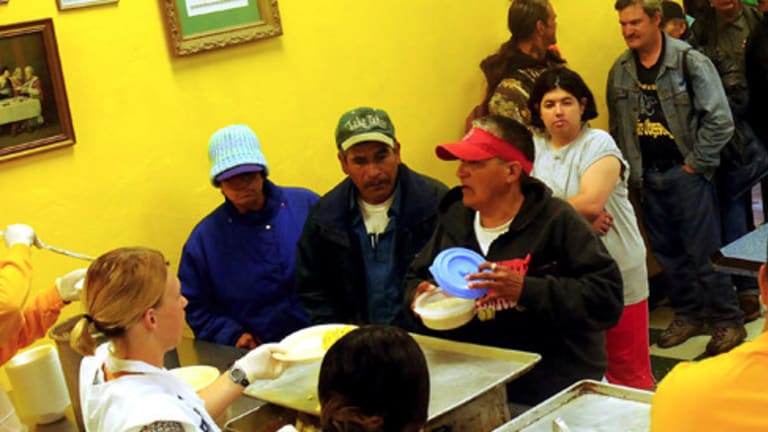 Food Banks 'Panicking' Over $5 Billion Cut from Food Stamps, "Prepare For Longer Lines"
According to NBC News,
President of the Food Bank for New York City, Margaret Purvis expects those cuts will draw even more people to organizations that already provide 400,000 meals a day to hungry city folks.

"Our members are panicking," she said as time wound down before the benefit decreases go into effect. "We're telling everyone to make sure that you are prepared for longer lines."
We've already seen threats of looting and riots after the EBT card malfunction in October; a long term decline in the government food supply could prove to be even more chaotic.
The nationwide cut will take 76 million meals off the table of poverty-stricken New Yorkers alone, equating to about 16 meals a month for a family of three. The Center on Budget and Policy Priorities has labeled the cut to the SNAP program "unprecedented" in "depth and breadth."
Visit NBCNews.com for breaking news, world news, and news about the economy