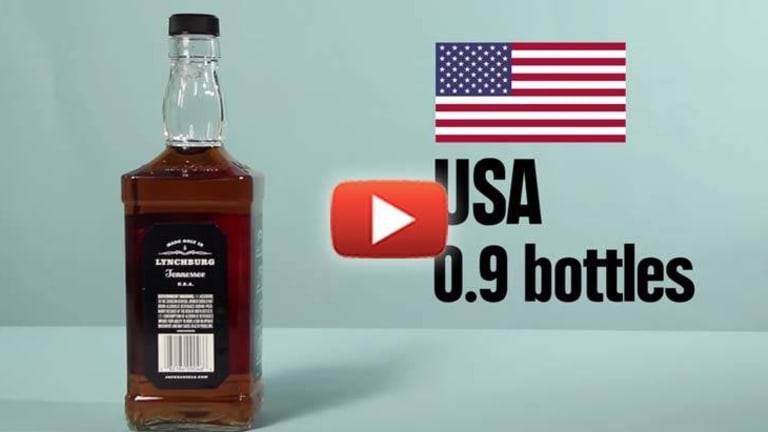 Prices of Vices: How Much Will $20 U.S. Dollars Buy You Across the World, In Drugs?
In New York City, $20 will get you 1.6 packs of cigarettes. In the Philippines, that same $20 will get you 40 packs!
With the recent turn of economic events in Greece and China, it has become ever more apparent that we live in increasingly globalized world in which economies are inextricably linked.
This begged the question; are national drug economies linked in a similar manner?
In this informative video, BuzzFeed shows you how much coffee, cannabis, cigarettes, cocaine, whiskey, and heroin can you buy for $20 U.S. dollars around the world.
Among the countries featured are the USA, Norway, Japan, Netherlands, UK, China, Colombia, Germany, Afghanistan, Sweden, France, Philippines, Canada.
Note the wide disparity of drug prices across the countries surveyed.
Market economics would dictate that the more readily available a substance is, the less the cost would be, and vice versa.
Do you notice any interesting trends within the data?
Share this interesting information with a friend and sound off in the comments!
Jay Syrmopoulos is an investigative journalist, free thinker, researcher, and ardent opponent of authoritarianism. He is currently a graduate student at University of Denver pursuing a masters in Global Affairs. Jay's work has been published on BenSwann's Truth in Media, Chris Hedges' Truth-Out, AlterNet and many other sites. You can follow him on Twitter @sirmetropolis, on Facebook at Sir Metropolis and now on tsu.