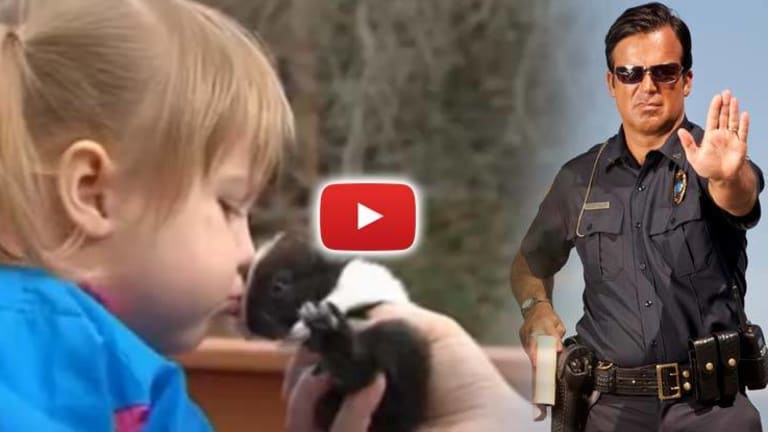 New York Mom Facing Jail for Having Rabbits as Pets -- Because the City is 'Just Doing Their Job'
A mother was told she chose to break the law by having rabbits as pets and the town is unafraid of locking her in a cage for it.
Dickinson, NY -- A woman in Dickinson, New York faces fines and even possible time in jail — for rabbits.
Abigail Rudolph isn't operating a large-scale rabbit breeding operation, and she isn't hoarding rabbits in a studio apartment. She happens to care for 15 pet rabbits which are kept in her house and backyard.
"It was just 'Oh, hey. I see you got rabbits. You have to get rid of them,'" Rudolph told WBNG.
She had received a notification in the mail that her pet rabbits are illegal.
"It said that I was 'harboring rabbits' and that I was 'not allowed to have any rabbits or fur-bearing animals of any sort.' They also don't allow goats, and cows, and stuff like that," she explained. "Ok, I see why I shouldn't have a cow in my backyard, but I really didn't understand why I shouldn't have rabbits."
Though controversial, many localities around the country prohibit keeping certain animals — usually livestock or food animals, like cattle and chickens — even on private property. While the stench of a cow or the irritation of a goat feasting on neighbors' gardens might constitute an excuse to prohibit them by law, Rudolph's rabbits are simple pets.
And according to WBNG, she lives a mere 100 yards away from Binghamton, where rabbits can be legally kept as pets. "It's ridiculous," Rudolph said of the arbitrary law.
"Well, it's not ridiculous," Town of Dickinson Supervisor Mike Marinaccio retorted. But he did little to lend credibility or justification of such an absurdly arbitrary law which might land a mother in jail for pet rabbits:
"This law was put into place many, many, many years ago. Probably decades ago," he explained. "I feel the town has been very good to these people. They're nice people for sure. However, they are violating the law. They decided they wanted to violate the law."
Really? They decided 'harboring rabbits' was a good way to become criminals?!
Rudolph insists she had no idea she was breaking the law with her pets — there would be no reason to believe rabbits were illegal.
"All you have to do is make a quick phone call to the town and we can tell you what the laws are," Marinaccio said. "So, there's really no excuse for not knowing the laws here in the Town of Dickinson or anywhere in Broome County."
But that argument seems nit-picky. If Rudolph were considering bringing a pet tiger into the house, a call to the town hall might seem prudent. But rabbits? And does this man expect every resident to "call the town" before they do anything, to make sure it's not against the law?
Rudolph laments the growing possibility she'll have to remove the rabbits and break her daughter's heart. But the Town of Dickinson appears resolute in its obstinance in the matter. Laws are laws are laws to Marinaccio, apparently.
"I feel good we're enforcing our codes," he boasted — without ever offering an explanation for why those decades-old codes exist, or what benefit they offer the Town of Dickinson. "I feel bad for the children, but it's the responsibility of the parents. They should be held responsible for their actions. Not the Town of Dickinson."
It would seem to the rest of the world, the Town of Dickinson's rabbit code amounts to "Because I told you so."
It's a good thing this town doesn't have a decades-old law on the books to sacrifice a newborn puppy once a week -- after all, it would be the law, so they'd have to enforce it.