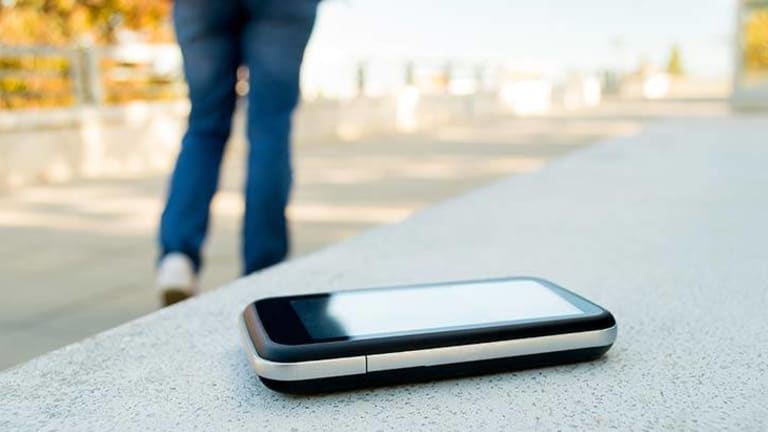 Homeless Woman Arrested and Charged with Theft for the "Crime" of Charging Her Cell Phone
A disabled homeless woman saw an outlet along the sidewalk, so she plugged her cell phone in to charge it. Apparently this is a criminal act.
Portland, Oregon - A homeless woman who goes by "Jackie" was recently arrested for charging her cell phone in an outlet that was attached to a planter box along the sidewalk.
There is no indication that any property owner complained and reported her, and she claims that she is regularly harassed by police when traveling in that area of town.
A private security company that works with police in the area tipped them off about the woman charging her cell phone on the sidewalk, and the police decided that she was guilty of theft. Two officers arrived on the scene and gave her a summons to appear in court to face misdemeanor charges of theft.
"It's just my sense of right and wrong, and it just feels so damn wrong. The amount of time and money and wasted resources with the judge, the lawyers, the clerks, the police and on and on,"Jackie told reporters with Street Roots.
Things were made even worse for Jackie when she lost her court summons and missed her court date, which is understandable for someone in her situation. Months later she turned herself in and spent the day in jail.
"I used to come down here with my kids and grandkids all the time before I was homeless, and I was never harassed once. Before I became homeless, I had no idea what was going on. Now I get harassed. How do you think that makes me feel?" she said.
Luckily, the day before Jackie was scheduled to stand trial, the district attorney dropped the charges.
Jane Fox, a local attorney, told reporters that she has seen these types of charges before.
"It doesn't happen very often, but when it does, it's just insane. The (case) that I had was somebody charging their phone by the Greyhound bus station. Don't you have a reasonable expectation that an outlet near the bus station would be OK?" Fox said.
According to the Electrical Research Institute, it costs about 25 cents a year to charge the average mobile phone, making the cost of one charge a fraction of a cent.
John Vibes is an author, researcher and investigative journalist who takes a special interest in the counter culture and the drug war. In addition to his writing and activist work he organizes a number of large events including the Free Your Mind Conference, which features top caliber speakers and whistle-blowers from all over the world. You can contact him and stay connected to his work at his Facebook page. You can find his 65 chapter Book entitled "Alchemy of the Timeless Renaissance" at bookpatch.com.