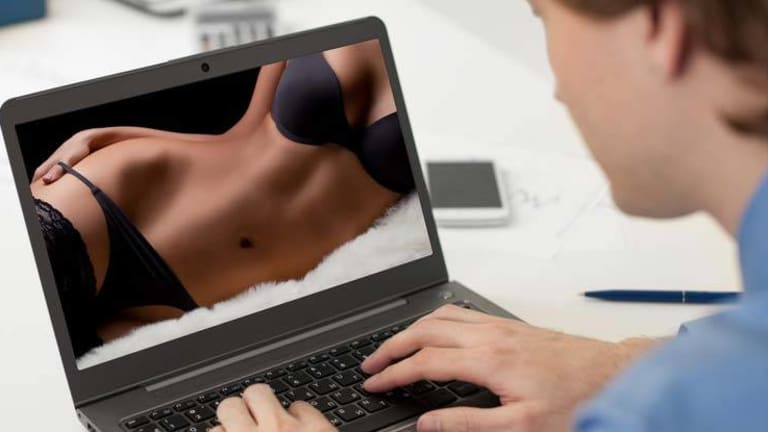 "It Must Be Eradicated" -- State Passes Law Declaring Pornography a "Public Heath Crisis"
Utah lawmakers just declared pornography to be an epidemic -- the same as an infectious disease.
Salt Lake City, UT -- Late Friday night, the Utah House of Representatives passed a resolution declaring the depiction of erotic behavior (as in pictures or writing) intended to cause sexual excitement, also known as pornography, as a public health crisis. Supporters of the resolution likened pornography to an infectious disease.
"We do need to see this (pornography) like avian flu, cholera, diphtheria or polio," said Elder Jeffrey R. Holland, member of the LDS Church's Quorum of the Twelve Apostles. "It needs to be eradicated."
This resolution is the first of its kind in the United States, but it's a notion that is becoming increasingly popular among religious lawmakers. The declaration will now be sent to Governor Gary Herbert for his signature.
"Legislature and the Governor [must] recognize the need for education, prevention, research, and policy change at the community and societal level in order to address the pornography epidemic that is harming the people of our state and nation," said the bill's chief sponsor, Todd Weiler.
"Society must see this evil like the epidemic it is," said Holland. "This ought to be seen like a public health crisis, like a war, like an infectious fatal epidemic, like a moral plague on the body politic that is maiming the lives of our citizens."
What exactly will happen once this resolution becomes law is unclear, as the vaguely written text leaves the door open for any number of constitutional violations. However, any attempt to ban it will likely be met with heavy backlash and Weiler has claimed he has no intention of doing so, which means he'll likely just throw money at it.
 This resolution:
15 ▸ recognizes that pornography is a public health hazard leading to a broad spectrum of
16 individual and public health impacts and societal harms; and
17 ▸ recognizes the need for education, prevention, research, and policy change at the
18 community and societal level in order to address the pornography epidemic that is
19 harming the citizens of Utah and the nation.
The remainder of the resolution merely attempts to attack various aspects of pornography by claiming the alleged harms associated with its consumption.
"For heaven's sakes, we've got to protect our children against this," said Senate President Wayne Niederhauser, R-Sandy. "We do everything we can to protect them from alcohol and tobacco and this can be more destructive than any of those items."
According to Psychology Today, however, the resolution's pseudoscience 'has no place in governmental action.'
There have been numerous studies into pornography extolling both its virtues and dangers.
For many, X-rated images are an easy way to explore sexual fantasies, boost their libidos and even improve relationships. But for some, it can have a more sinister effect on their brains - from releasing mood-boosting hormones to triggering addictive tendencies.

Regardless of your views on pornography, however, the act of declaring any private voluntary associations a responsibility of the state, is the wrong way to go about change. The government's only effective tools to incite said change is the threat of force for non-compliance or throwing vast sums of your hard earned tax dollars at the problem -- neither of which are particularly efficient.
[author title="" image="https://tftpstagingstg.wpengine.com/wp-content/uploads/2016/03/magorist-e1456948757204.jpg"]Matt Agorist is an honorably discharged veteran of the USMC and former intelligence operator directly tasked by the NSA. This prior experience gives him unique insight into the world of government corruption and the American police state. Agorist has been an independent journalist for over a decade and has been featured on mainstream networks around the world. Follow @MattAgorist[/author]