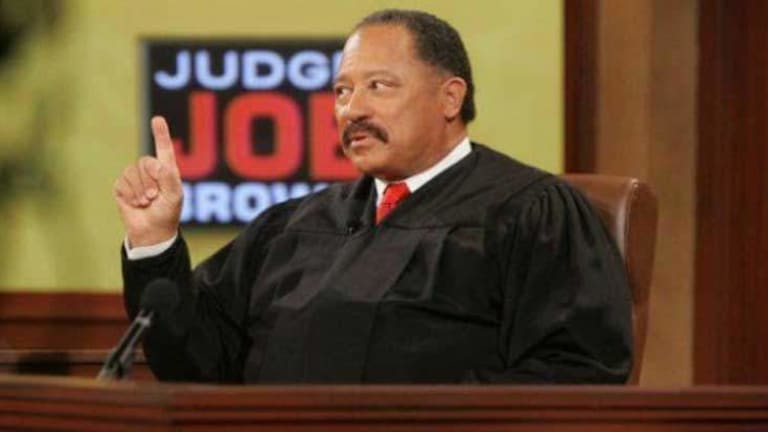 Judge Joe Brown Says Prisons Are "Slave Quarters" After Spending 5 Days Behind Bars
Judge Joe Brown recently spent time in jail after defending his client's rights, comparing prison to slave's quarters.
Judge Joe Brown, the US Judge best known for court based reality television show, has recently spoken out about the prison system. His comments come after spending 5 days behind bars for attempting to defend a woman from government persecution in a bizarre child support case.
The incident occurred last year when Brown attempted to defend a woman in court against a man who claimed that she mothered a daughter with him that she never knew about. Brown was observing a juvenile court session when he was approached by a woman who asked her to take a look at her case, and possibly help to represent her later that day.
Brown said that he was "nauseated" when looking at her case and knew as a judge that her case should have been thrown out immediately.
"You need to help folks. I'm giving back and I'm encouraging others to do so too. Do the right thing. Do what you ought to do. We can all help each other," Brown said of the case.
When Brown attempted to help the woman out during her hearing, the magistrate on the bench told him he could not represent her because he was not a lawyer. An argument ensued, and Brown was held in contempt of court and arrested. Shortly after, he was released, but the contempt of court charge against him lingered until this year until he was finally forced to serve a 5-day sentence last month.
Upon his release, Brown spoke out about the conditions that he experienced while behind bars, likening the prison to "slave quarters."
"Jail's jail. It's boring, it's dirty, but I survived. I'm breathing free air," Brown told People Magazine, adding that "I have always been a person who's been about justice. When I saw a wrong, I was taught to do something about it. There was a manifest injustice in front of me. You have to do what is right."
In an official statement, Brown said, "I will not apologize for vigorously defending my client and demanding that the court follow the law. What I saw was a miscarriage of justice and I did what needed to be done. I will serve the time and I will continue stand up and speak out for justice as I have done throughout my 40-year legal career. When our courts don't follow the rule of law, justice is in jeopardy for everyone. Thank you to all of my supporters. Your prayers and well wishes are appreciated."
Brown said that despite harrowing experience in jail, he would make the same choice "in a heartbeat."
John Vibes is an author, researcher and investigative journalist who takes a special interest in the counter-culture and the drug war. In addition to his writing and activist work, he organizes a number of large events including the Free Your Mind Conference, which features top caliber speakers and whistle-blowers from all over the world. You can contact him and stay connected to his work at his Facebook page. You can find his 65 chapter Book entitled "Alchemy of the Timeless Renaissance" at bookpatch.com.