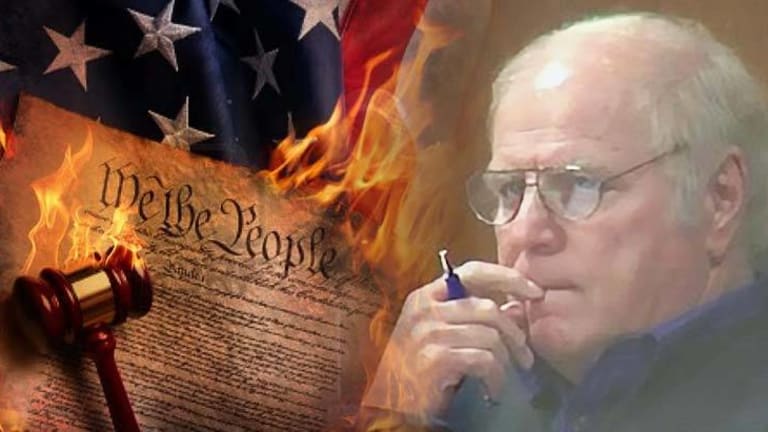 Judge Skips His Court Date for Molesting Young Men - Instead of Arrest He Gets a Paid Vacation
An Arkansas judge has been given a paid vacation after blowing off his court date, at which he was to face multiple allegations of sexual assault.
Wynne, AR – A judge who has been accused of sexually assaulting numerous defendants who passed through his courtroom, has skipped court this week and failed to show up to defend himself against these charges.
Judge Joseph Boeckmann had reportedly been coercing young men into sexual acts since as far back as 2009.
Boeckmann would select young men that passed through his court, and he would give them community service near his house. Once they were near his home, Boeckmann would get them inside and force them into sexual acts and sometimes take photos. Boeckmann would offer the young men lighter sentences or money in exchange for their silence. He reportedly had a fetish for spanking the boys, both for their "punishment" and for his personal enjoyment.
"The 'work' usually consisted of picking up cans either alongside city roads in Wynne, or actually picking up cans at Boeckmannn's residence, wherein Boeckmann would photograph the buttocks of the men as they were bending to retrieve the garbage. Multiple male litigants have been photographed by Boeckmann during these 'community service' type sentences. Boeckmann maintained these photographs of male litigants' buttocks in his home for his own personal use. In addition to the illegal sentences, Boeckmann has used his judicial status to form relationships, personal and sexual, with male litigants. Boeckmann has engaged in a consistent pattern of seeking out young Caucasian male litigants before Cross County District Court for the purpose of forming personal sexual relations with the litigants, thus creating a self-imposed conflict of interest for himself in his role as Cross County District Court judge."
All of the men that Boeckmann molested were over the age of 18, however, it is suspected that he has child pornography on his computer, and it has been reported that his computer has been confiscated since the allegations have been made public.
Jeff Rosenzweig, attorney for the judge, said, "We will file a document denying the charges and will be defending against the allegations in front of the commission."
Chief Justice Howard Brill said that Boeckmann will be taken off his cases and that they will be assigned to another judge.
"To protect the integrity of the judicial system and to maintain public confidence in the administration of justice, I find itnecessary to appoint by separate order, a special judge, or judges, to the Cross County District Court,Wynee, Cherry Valley and Parkin Departments, to hear all pending cases and any cases filed while this order is in effect. The special judge, or judges, shall have exclusive authority over the Cross County District Court docket from the date of this order until further notice," Brill said in a statement this week.
Boeckmann was suspended after his failure to appear in court. However, he will keep his full pay and will not be raided by police, thrown in a cage, or inconvenienced in any way.
It seems that America operates on two different sets of laws – one set for those who claim to rule us, and another for everyone else.

John Vibes is an author and researcher who organizes a number of large events including the Free Your Mind Conference. He also has a publishing company where he offers a censorship free platform for both fiction and non-fiction writers. You can contact him and stay connected to his work at his Facebook page. You can purchase his books, or get your own book published at his website www.JohnVibes.com.