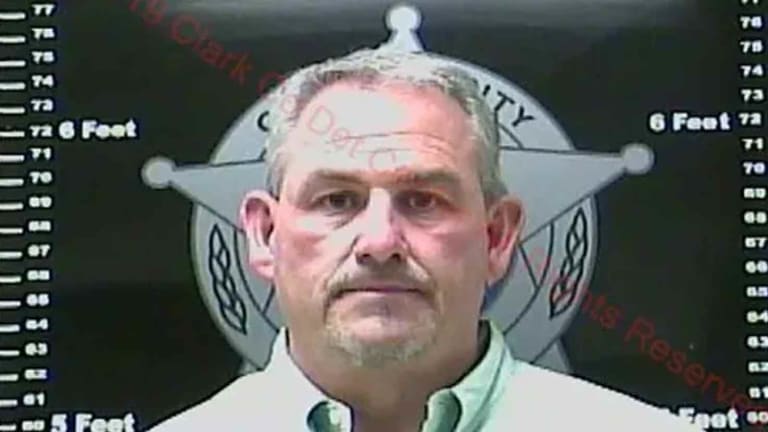 Kentucky School Official Who Banned Books for 'Homosexual Content' Arrested for Child Porn
A Kentucky school official who made national headlines for banning books over "homosexual content," has been arrested on 30 counts of child porn.
Winchester, KY — As TFTP has reported on numerous occasions, child predators will often seek out positions of power which give them access to children. They will use that power to then exploit and prey on children. We have seen these horrific scenarios unfold from police officers to the Speaker of the House. As the following example illustrates, these child predators are masters of hypocrisy and will put on one face while preying on children with the other. A Kentucky principal who made headlines in 2009 for attempting to ban a book over its "homosexual content," was arrested this week for possession of child pornography. Phillip Todd Wilson was arrested by Kentucky state troopers this week and is charged with 30 child pornography-related crimes.
According to police, they received a complaint from someone at George Rogers Clark High School, where Wilson is the principal. The complaint stated that Wilson was distributing child pornography to other unnamed individuals.
Wilson's arrest report notes that when police moved to take him in, they found this principal in possession of 15 child pornography images.
According the WKYT, 
He's charged with fifteen counts of distribution of matter portraying sexual performance by a minor, and fifteen counts of possessing matter portraying sexual performance by a minor.

Wilson was arraigned in court Wednesday and had a not guilty plea entered for him. He was assigned a public defender. The public defender requested for Wilson's $25,000 cash bond to be reduced to 10 percent of the total because he isn't a flight risk. The judge denied the request.

Clark County Public Schools released a statement Wednesday morning, saying the district is "shocked and dismayed" about the arrest and allegations. The district is working with law enforcement in the investigation, and it is working with the Kentucky Department of Education to ensure children in the program aren't affected.
The Courier Journal reported that a spokeswoman for the Kentucky Department of Education said Wilson "is being placed on leave effective immediately pending the outcome of the investigation."
"Our first priority is ensuring the safety and well-being of our students," said Jessica Fletcher, the education department spokeswoman. "We assure parents and students that we will make decisions accordingly."
What makes this arrest insidiously ironic is Wilson's record when it comes to banning material he personally deemed offensive. The alleged hypocrisy is outright disturbing in nature. The controversy began when young-adult books containing stories of homosexuality were being taught next to classic works like Beowulf. Teacher Risha Mullins used books including Lessons From a Dead Girl by Jo Knowles, Twisted by Laurie Halse Anderson, Deadline by Chris Crutcher and Unwind by Neal Shusterman as optional selections for her students, according to a contemporary report by the blog, Kentucky School News and Commentary. "The continuing ruckus revolves around contemporary, young-adult novels that have been used in conjunction with classical works like The Canterbury Tales by Geoffrey Chaucer and the epic poem Beowulf in some sophomore and senior accelerated English classes," wrote Jim Warren at the Herald-Leader in an archived post from 2009. "Some parents have complained that the novels contain foul language and cover topics — including sex, child abuse, suicide and drug abuse — unsuited for discussion in coed high school classes. They also contend that the books don't provide the intellectual challenge and rigor that students need in college preparatory classes." "I was a very new author at the time all this happened and the press coverage was overwhelming," wrote Knowles, the award winning author. "I was horrified by the accusations he and the superintendent made. And heartbroken for the brave teacher, Risha Allen Mullins who stood up for our books and faced so much unfair criticism." Knowles and several other authors saw their books targeted by Wilson along with multiple other state officials who had the audacity to refer to them as "soft pornography."

Despite backlash from across the state and nation, officials with the Montgomery County School system were successful in banning the books.
"After that email, my curriculum coach told me — in the principal's office, with him present — that she had to beg the superintendent not to shut down the Moo Moo Book Club, and that she quoted him when she said, 'one more problem with books and the club is gone.' I remember asking if he could do that. And I remember her laughing," Mullins wrote at the time.
The idea that a pedophile would attempt to ban books for exploring contemporary stories of adolescence for being "soft pornography" is as bizarre as it is disturbing.
On Wednesday, Knowles described the scenario perfectly when she said, "I am having a lot of feelings right now. As I said to some friends last night when I got the news, 'You can't make this sh*t up.'"