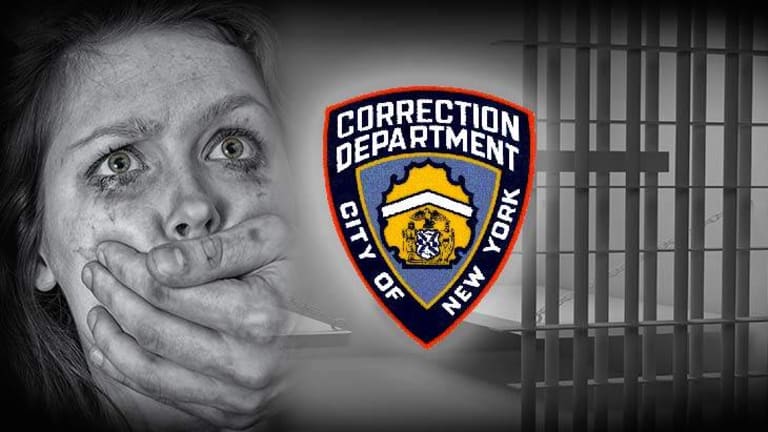 Lawsuit: Guards At Rikers Allowed to Rape Inmates with Consent from City Officials
A bombshell class action details reports of serial rape and sexual abuse by eight corrections officers at the all-female Rose M. Singer Center at Rikers.
New York, New York - According to a lawsuit filed this week, the city of New York has helped enable the ongoing abuse and rape of several female inmates at the all-female Rose M. Singer Center at Rikers prison. Two women behind the lawsuit, who wish to remain anonymous, say they were both raped on multiple occasions by the same corrections officer, Benny Santiago.
The lawsuit also says that eight other corrections officers were involved in raping women at the prison on a regular basis, and in one case one of the inmates even got pregnant.
According to CNN,
The plaintiffs, represented by the Legal Aid Society, seek damages from Santiago as well as an overhaul of Department of Corrections policy in order to break what they call a "culture of systemic rape."

Santiago abused the two women in unrestricted areas that were not monitored by security cameras and would wait until after center captains had made their supervisory rounds, which were made at the same time every day, the complaint says.
After reporting the assaults to the staff at the prison, one of the plaintiffs were told that nothing could be done about the attacks.
"This abuse is only possible because, in the face of repeated warnings, the City of New York has enabled a culture of complacency to perpetuate at Rikers Island and thereby consented to the abuse of women in its custody," the lawsuit said.
The Rose M. Singer Center at Rikers was listed as one of the worst prisons for sexual assault in a 2012 Department of Justice survey. According to the survey, 5.9% of the female inmates at Rikers reported that they were sexually assaulted by the prison staff.
"Sexual violence is at record proportions in DOC, and rape and other sexual abuse of women are endemic at the Rose M. Singer Center," Seymour W. James, the attorney-in-chief of The Legal Aid Society told CNN.
Rikers is one of the most notorious prisons in the country, a few months ago we reported that many prisoners at Rikers found pellets in their food which were later revealed as rat poison.
John Vibes is an author, researcher and investigative journalist who takes a special interest in the counter culture and the drug war. In addition to his writing and activist work he organizes a number of large events including the Free Your Mind Conference, which features top caliber speakers and whistle-blowers from all over the world. You can contact him and stay connected to his work at his Facebook page. You can find his 65 chapter Book entitled "Alchemy of the Timeless Renaissance" at bookpatch.com.