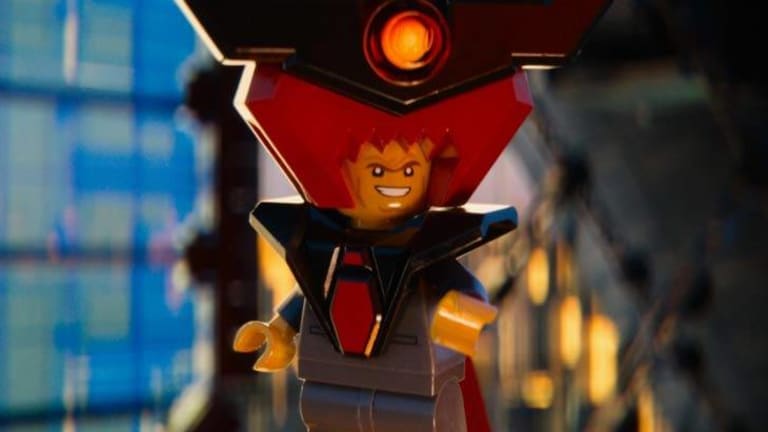 Legos Refuses to Sell Blocks to World Famous Dissident Artist for "Political Works"
Chinese artist says toy company told him it 'cannot approve the use of Legos for political works' ahead of exhibition at National Gallery of Victoria
Danish toymaker Lego has refused a famous Chinese dissident artist Ai Weiwei's request for a bulk order of the popular plastic blocks, claiming that it "cannot approve the use of Legos for political works," according to Weiwei.
In an Instagram post on Friday, the artist revealed that Lego had denied the bulk order in September. Weiwei's announcement about Lego seems to have been strategically timed, as British firm Merlin Entertainment announced this week that they will work in concert with Chinese partners to open a Legoland theme park in Shanghai.
That announcement was timed to coincide with Chinese President Xi Jinping's visit to the United Kingdom, which seemingly provided the impetus for the dissident's Instagram post.
In September, Lego refused Ai Weiwei Studio's request for a bulk order of Legos to create artwork to be shown at the National Gallery of Victoria as "they cannot approve the use of Legos for political works." On Oct 21, a British firm formally announced that it will open a new Legoland in Shanghai as one of the many deals of the U.K.-China "Golden Era."
According to a report by The Guardian:
The Danish toymaker is expanding its presence in China as growth in the US – its biggest market – has slowed. In September, the company reported that Asia provided the highest regional growth rate.

The company has also invested a "three-digit million euro figure" into a new manufacturing facility in Jiaxing, to help keep up with the regional demand.
In the past, the artist has received bulk orders of Legos for his works of art. The most recent order was to be used to create art to be displayed later this year at the National Gallery of Victoria in Australia.
Ai Weiwei's has used Legos in the past to create amazing art exhibits.
In a previous exhibition, held inside Alcatraz in the San Francisco Bay, the artist created a work called Trace. It was an ode to over 175 global prisoners of conscience. The pixelated images, made from Legos, included the likes of Edward Snowden and Nelson Mandela.
The fact that Lego has growing business interests in China cannot be separated from the denial of materials for a famous Chinese dissident artist. The move by Lego has an appearance of impropriety, which can be seen as bending to the will of the Chinese, in an effort to stifle the free expression of ideas through art.
While a private business has every right to makes a decision such as this, people deserve to know which businesses are caving to tyrannical pressure.
The refusal on political grounds indicates that Lego is more interested opening new markets to pad their financial bottom line than they are in promoting the principles of openness and freedom.
When companies bend to the will of authoritarian regimes, whether the Chinese or U.S., the people always lose.
Jay Syrmopoulos is an investigative journalist, free thinker, researcher, and ardent opponent of authoritarianism. He is currently a graduate student at University of Denver pursuing a masters in Global Affairs. Jay's work has been published on Ben Swann's Truth in Media, Truth-Out, AlterNet, InfoWars, MintPressNews and maany other sites. You can follow him on Twitter @sirmetropolis, on Facebook at Sir Metropolis and now on tsu