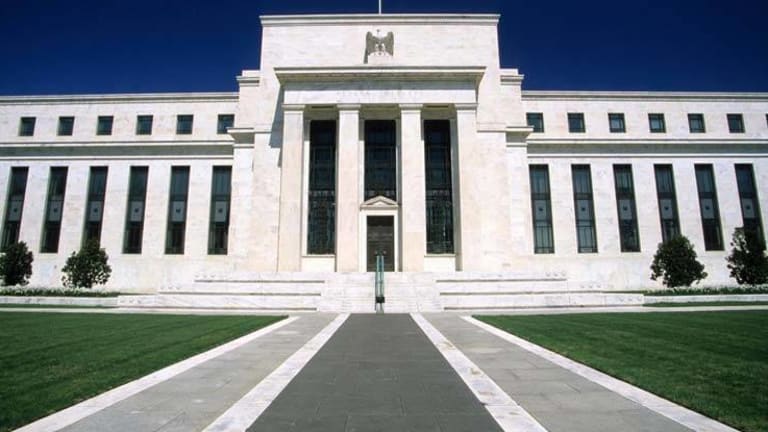 'Audit the Fed' Bill Failure Exposes List of Senators In Bed With the Federal Reserve
Multiple Senators failed to follow through on their promises to ensure the Federal Reserve be audited.
Washington, D.C. - On Tuesday, Senate Democrats were able to block a vote on Sen. Rand Paul's 'Audit the Fed' bill, that would have forced the Federal Reserve into greater transparency and required an audit of the secretive central bank.
The bill received almost unanimous support among Republicans, with votes from Sen. Tammy Baldwin, D-Wis., and Vermont independent Sen. Bernie Sanders also voting for the measure. Conspicuously absent from the vote was presidential candidate Ted Cruz, who had previously proclaimed his support for the bill -- but was too busy campaigning in New Hampshire to make it back to D.C. to actually vote.
The powerful private banking cartel currently controls the monetary policy of the United States, setting interest rates and managing the nation's money supply with virtually no outside oversight.
The Federal Reserve Bank is made up of 12 different Federal Reserve Banks around the country that are owned by big private banks, with a Board of Governors whose seven members are appointed by the president and confirmed by the Senate.
The bill would have authorized the General Accounting Office (GAO) to have access to more information as part of an audit and required greater transparency from Federal Reserve monetary policy makers, but fell short of the needed 60 votes for consideration.
Critics of the bill claimed that it would hurt small business and workers, give favor of big banks and Wall Street, while simultaneously politicizing monetary policy.
"We'll see many members of Congress pushing the Fed to side with the bondholders and Wall Street on combating inflation rather than siding with main street and small businesses and workers in dealing with unemployment," said Sen. Sherrod Brown, D-Ohio, who spoke against the bill.
In a Brookings Institution blog post Former Federal Reserve Chairman Ben Bernanke wrote:
"The principal effect of the bill would be to make meeting-by-meeting monetary policy decisions subject to Congressional review" with more transparency allowing for "political interventions in monetary policy decisions [that] would not lead to better results."
The problem is that these assertions by Brown and Bernanke are contrary to what the measure would actually work to accomplish.
Former congressman Ron Paul, the original champion of the 'Audit the Fed' idea, weighed in on the defeat and expressed his bewilderment at the irrationality behind the oppositions logic.
"I can't imagine anyone voting against transparency. This whole thing that it would be politicized if Congress has something to say about it -- it's always politicized," he says, "it's just who's behind the scenes doing the politicizing. And that's what they don't want to know, because the special interests are the political forces that direct monetary policy," Ron Paul said.
There have been a number of attempts to audit the Fed since the 2008 economic crisis, with little success. Similar measures were passed by the House in 2012 and 2015, but never made it up for a vote in the Senate.
The GAO has gained a small amount of oversight powers and performed an audit pursuant to the 2010 Dodd-Frank financial reform act, which revealed the institution had been hijacked by the very bankers it's supposed to regulate, according to Senator Bernie Sanders.
"Too much of the Fed's business is conducted in secret, known only to the bankers on its various boards and committees. In 2010, I inserted an amendment in Dodd-Frank to audit the emergency lending by the Federal Reserve during the financial crisis. As a result of this audit, we learned that an institution that was created to serve all Americans had been hijacked by the very bankers it regulates.

We must expand on that first review of the Fed's activities. Requiring the Government Accountability Office to conduct a full and independent audit of the Fed each and every year, would be an important step towards making the Federal Reserve a more democratic institution that is responsive to the needs of ordinary Americans rather than the billionaires on Wall Street," Sanders wrote in a statement explaining why he voted for the measure.
Sen. Paul's measure would have authorized the GAO to review more information as part of an audit, but opponents said that would give lawmakers too much information and power to exercise oversight. The idea that big banks should not have transparency and oversight because it would cause problems is virtually insane.
I wonder if this tax season the government will accept if I tell them that more oversight is actually bad economic policy and they need to allow me to enact my monetary policy without political interference, thus refusing to file taxes.
Below is a list of how each senator voted.
Jay Syrmopoulos is a political analyst, free thinker, researcher, and ardent opponent of authoritarianism. He is currently a graduate student at University of Denver pursuing a masters in Global Affairs. Jay's work has been published on Ben Swann's Truth in Media, Truth-Out, Raw Story, MintPress News, as well as many other sites. You can follow him on Twitter @sirmetropolis, on Facebook at Sir Metropolis and now on tsu.