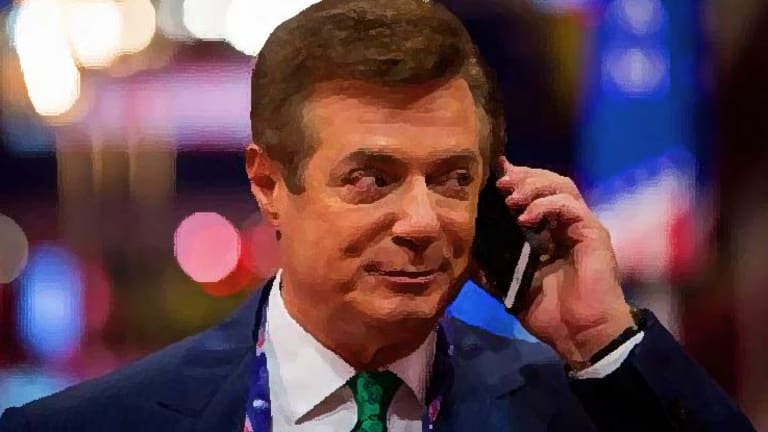 Mainstream Media's Russian/Aide Story is Fake News by Their Own Definition
CNN and the New York Times published reports without any evidence Trump's aides were in contact with Russia — proving corporate media wields dangerous pro-war propaganda.
Corporate media pulled off the previously impossible yet again in reports from the New York Times and CNN claiming aides and associates of Donald Trump's presidential campaign maintained close contact with Russia throughout his campaign — but the accusatory tone of the report simply isn't backed by evidence.
"Phone records and intercepted calls show that members of Donald J. Trump's 2016 presidential campaign and other Trump associates had repeated contacts with senior Russian intelligence officials in the year before the election, according to four current and former American officials," the Timesreported Tuesday, adding, "it is not unusual for American businessmen to come in contact with foreign intelligence officials, sometimes unwittingly, in countries like Russia and Ukraine, where the spy services are deeply embedded in society."
And, even further to the point, "It is also unclear whether the conversations had anything to do with Mr. Trump himself."
CNNadds, "Both the frequency of the communications during early summer and the proximity to Trump of those involved 'raised a red flag' with US intelligence and law enforcement, according to these officials. The communications were intercepted during routine intelligence collection targeting Russian officials and other Russian nationals known to US intelligence."
Incidentally, CNN notes, "The communications were gathered as part of routine US intelligence collection and not because people close to Trump were being targeted."
Notice the stultifying ambiguity — so typical of similar mainstream media reports on other topics without basis — where unnamed officials cite alleged reports unavailable for the public and press to vet; and bluster replaces solid evidence.
Each outlet casts sufficient doubt on their reports as to make one wonder how editors at the New York Times and CNN gave their publication the green light — that is, until further examination reveals the actual motivation for doing so.
After all, this is not journalism. This is propaganda. Fake news at its most manipulative — reigniting Americans' fears from the last Cold War to ensure a constant state of suspicion, bolster the case for continued stockpiling of military weapons, and a solid enemy beyond our own government to whom we can point the finger of blame.
"All of the current and former officials spoke on the condition of anonymity because the continuing investigation is classified," the Times declared.
Of course, it conveniently is.
Also typical for mainstream media's recent spate of unsubstantiated reports, contradictory information buried in plain sight belies that the outlets know the information covered is of a highly dubious nature — yet, without hesitation, the accusations make their way through editors to publishing.
"Officials emphasized that communications between campaign staff and representatives of foreign governments are not unusual,"CNN reported, defusing altogether the explosiveness of its claims. "However, these communications stood out to investigators due to the frequency and the level of the Trump advisers involved. Investigators have not reached a judgment on the intent of those conversations. [...]
"These officials cautioned the Russians could have been exaggerating their access."
Similarly, the Times noted, "The officials interviewed in recent weeks said that, so far, they had seen no evidence of such cooperation."
Officials in the Trump administration vociferously denied the allegations of collusion with Russia. Paul Manafort, who worked on Trump's campaign and as a political consultant in Ukraine — and the only aide named in the reports — called the accusations "absurd," and told the Times by phone,
"I have no idea what this is referring to. I have never knowingly spoken to Russian intelligence officers, and I have never been involved with anything to do with the Russian government or the Putin administration or any other issues under investigation today.
"It's not like these people wear badges that say, 'I'm a Russian intelligence officer.'"
In fact, the reports were so feeble, the leading notorious purveyor of fake news, itself — the Washington Post — sardonically excoriated both media organizations for lacking any on-the-record evidence.
"There's very little good news for President Trump these days," the Post's Callum Borchers wrote Wednesday. "His White House is dealing with not one but two (!) explosive reports that his aides and associates were in contact with Russian intelligence officials during the campaign. But there is one bright spot for Trump: Both of the stories use zero on-the-record sources to back up their claims."
As Borchers also points out, reports like these — in a situation amid ongoing investigation — could legitimately still be too classified to make public. And while that's a perfectly legitimate argument for officials to remain anonymous, it equally allows the unhindered dissemination of politically-motivated information — whether or not proof backs up the claims.
Panic and fear our national security has somehow been thwarted by a big, evil State is the business of foreign policy and the military-industrial machine — and if the new president won't play the game, the players in charge must game the system to manipulate the public.
An unfettered anti-Russia propaganda campaign has gripped corporate media for months, ratcheting up when Hillary Clinton lost in a supposed shocker of an election.
But Trump's promises to mend diplomatic relations with Moscow provided the fuel for the Democratic, neoliberal establishment to conflate his warmth with actual collusion to rig the election — again, without a shred of proof.
We haven't heard the last of the Trump-Russia tripe — which is how reports like the Times' and CNN's must be categorized until actual proof replaces what constitutes so much fiction — because Red Scaremongering has not worn out its use.