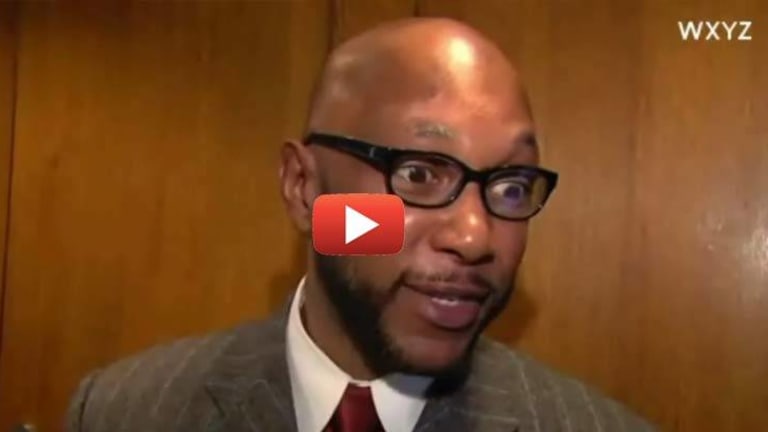 Man Faces Jail After Not Paying Child Support For a Child He's Proven is Not His
DNA tests proving that he is not the father mean absolutely nothing to this callous bureaucracy who are dead set on getting paid, regardless of the truth.
Detroit, Michigan - A man named Carnell Alexander from Detroit is facing jail time because he didn't pay child support for a child that isn't his.
According to news outlet WXYZ, Alexander has DNA tests which prove that he is not the parent of the child. However, since the mother filled out his name on welfare paperwork, the state says that he is the father of the child in their records and that he owes $30,000 in back child support.
"I'm almost homeless. I'm almost in jail. I am out of work, my money is being threatened to be taken. We can be defaulted into being a father of a child that is not ours. I don't understand that law, but it is the law in place,"Alexander said.
In one positive twist to the story, Michigan attorney Cherika Harris found out about Alexander's case on the news, and has offered her legal services to help give him a better chance at freedom.
"I'm just trying to help him with his future," Harris told reporters.
At Alexander's most recent court date last Friday, he was threatened with jail time, but was not taken into custody.
The judge said that his case was still open, and that he would be facing prison if he did not pay the amount that he has been ordered to. For now he is free, but he still has the threat of jail hanging over him until he is able to come up with the money that the government says he owes.
John Vibes is an author, researcher and investigative journalist who takes a special interest in the counter culture and the drug war. In addition to his writing and activist work he is also the owner of a successful music promotion company. In 2013, he became one of the organizers of the Free Your Mind Conference, which features top caliber speakers and whistle-blowers from all over the world. You can contact him and stay connected to his work at his Facebook page. You can find his 65 chapter Book entitled "Alchemy of the Timeless Renaissance" at bookpatch.com.